Whether you are looking for a weekend stopover or an initial base for travelling Morocco, Marrakech is a fascinating and unique experience. Chaotic streets awash with bikes and mopeds and horse-drawn taxis will take you to extraordinary sights. You'll take in the sounds of Plas Djemma el-Fna, and Marrakech's buzzing atmosphere is one that you will not forget.
Plas Djemma el-Fna
The Plas Djemma el-Fna main square is a remarkable place that you cannot simply see. You must experience it with all five senses. By day, an array of snake charmers, dancing monkeys, and all manner of street performers vie for your attention. By night the square really comes alive. Charismatic street vendors tempt you with traditional Moroccan tajines, while the constant backbeat of bongos energizes the thronging crowds.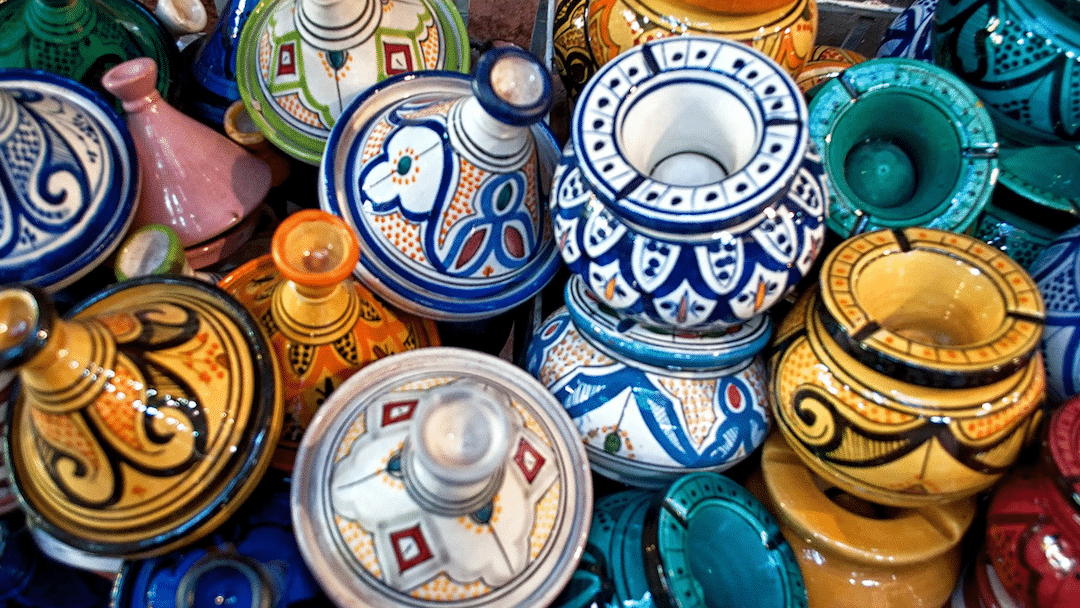 ---
Read another story, There's Something About The Air – How My African Safari Changed My Life .
---
Souks, Marrakech
A visit to Marrakech is not complete without a trip to the city's sprawling labyrinthine souks. Everything is on sale here, ranging from hand-woven rugs and jewelry to camel-skin bongos and dried lucky chameleon charms.
A word of warning. Don't go there expecting to browse peacefully. Anything longer than a second's glance at the available wares will usually result in one of the many eager market vendors leading you into the store. And, extricating yourself can prove exceedingly difficult without a purchase.
Prepare to haggle for everything you buy here. Vendors will generally ask for a starting price of at least three times the actual value. This can be difficult and frightening at times. But, once you master the art, you will be greatly rewarded by a greater understanding of the people and their culture. As well as being able to pick up some fine bargains.
---
Travel specialty: ESCORTED TOURS
---
Beware of False Guides
One of the most important things to remember in Marrakech is always looking like you know where you're going. Regardless of whether you are in fact, hopelessly lost (which is quite likely, given the lack of street signs).
Be wary of anyone offering to help you find a particular landmark or location. Due to the city's high unemployment rate, there are a good many young men who will aggressively offer their services to guide you. This often results in being led into a family-owned boutique where they receive a commission.
---
Explore Other Destinations – ABOUT PERU
---
Travelling Morocco – Moving On
For travellers planning on exploring Morocco, Marrakech is an ideal base. The city has rail links to northern cities such as Casablanca and Tangiers in a central location. And also provides easy access for climbing nearby Jbel Toubkal, the tallest mountain in North Africa. If travelling further south by bus or grand taxi, expect long journeys over tightly winding mountain roads. ⬛
Thank you for reading. Contact us if you have any travel-related questions.
---
Featured and hero photo sources for Travelling Morocco – Marrakech: iStock by license and Envato Elements by license.
Total Advantage Travel & Tours
2011 Lawrence Ave West, Suite 20, Toronto Ontario, M9N 3V3 | Email: travel@totaladvantage.com | Phone: (416) 240-7700 or (800) 419-1635
TICO Licence: #4374724