Elephants in the river – spectacular Sri Lanka
From its location in the Indian Ocean, Sri Lanka has become a top-rated destination for travellers worldwide. As well as their renowned cricket team, Sri Lanka is also famous for being a strategic harbour point of the ancient Silk Road route. Certainly, Sri Lanka is steeped in cultural heritage and ancient Buddhist history.
The Best Things to See and Do
A visit to this idyllic island country will not be complete without embracing the cultural richness, sacred temples, and delicious local foods. For outdoor lovers and nature enthusiasts, Sri Lanka may well just blow your minds. Above all, there are many national parks, Buddhist temples, and beaches to visit. Each one with its own unique attractions.
---
Related reading: Getting a Travel Agent to Book Your Next Trip – Why is it Important?
---
The Beaches
Snorkel with turtles at Hikkaduwa Beach. Surf, watch whales, and feast on seafood at the famous Mirissa beach, or spend the day amidst the palms on Unawatuna. However, if you prefer to keep things quiet, you could also opt to spend some time on Ventura beach.
The Temples
Pilgrims make annual trips to the hundreds of ancient Buddhist temples scattered throughout Sri Lanka. Many are accessible and open to tourists. Visit The Golden Temple, also known as Dambulla Cave Temple – a Unesco World Heritage site. Witness the bizarre chamber with gold and ivory doors that houses the actual canine tooth of Buddha at the aptly named Temple of the Tooth. In addition, other pilgrimage sites include the Sithulpawwa monastery in the South East, Adam's Peak in the central region, and Magul Maya Viharaya in the South West.
Close to Dambulla are the ancient 5th-century ruins atop Sigiriya in the Northern Matale district. For instance, these ruins are accessible only via a steep, quaint staircase – certainly not for those afraid of heights!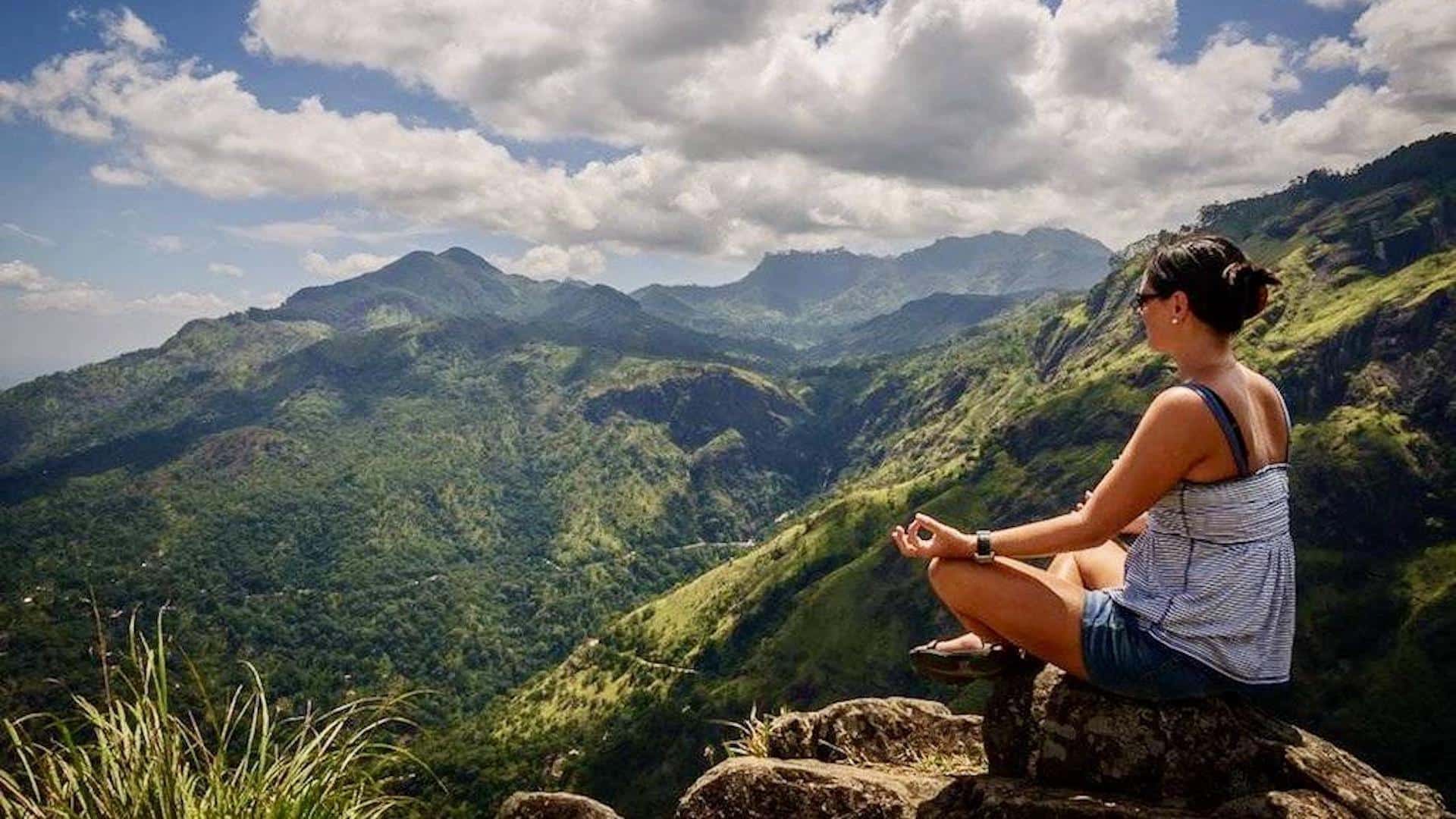 National Parks in Sri Lanka
Yala National Park in the South East is home to 44 mammal species, including elephants and leopards. Most importantly, the Pinnawala Elephant orphanage in the North West rescues baby elephants and cares for them – well worth a visit.
Sri Lanka has an abundance of National Parks and Botanical Gardens. Wasgumuwa, Bundala, and Wilpattu National Parks are worth visiting more active tourists. The latter want to see Sri Lankans via the many hiking trails. While there, you might notice that each park has slightly different vegetation. Experience the cloud forests and montane grasslands of Horton's Plain. Take a themed trip to the various waterfalls, like Bambarakanda and Baker's Falls.
---
Read more stories: There's Something About The Air – How My African Safari Changed My Life.
---
Spectacular Sri Lanka Treasures
---
Travel Specialty: ESCORTED TOURS
---
Besides the many geographical wonders Sri Lanka offers, it is also known for its precious gems. For instance, visit Ratnapura to find stunning stones from sapphires to emeralds and rubies. In addition, you will find more jewelry stores in the capital, Colombo, and Galle.
Galle is the place to visit for art, museums, more shopping, and nightlife. Further, Galle architecture reflects strong Dutch, British, and Portuguese influences.
Of course, Sri Lankan food is a curry lover's delight. Sample the vast array of curries, dhals, and seafood dishes made with different spice blends and served with various vegetable sambals and rice.
Sri Lanka is, quite simply, a country you may never want to leave. ⬛
Thank you for reading.
---
Spectacular Sri Lanka
Hero Photo: Asian elephants in the river – Sri Lanka – Stock image / iStock
Total Advantage Travel & Tours
2011 Lawrence Ave West, Suite 25, Toronto Ontario, M9N 3V3 | Email: Travel@TotalAdvantage.com | Phone: (416) 240-7700 or (800) 419-1635
Total Advantage is a full-service travel agency located in Toronto. Contact us for all your travel needs.