CAREERS
Find your passion and purpose, not just your next job.
Travel Agent Affiliate Program
Our complete training, mentoring and marketing program helps you become a successful home-based Travel Agent for Total Advantage in no time.
We are growing our Travel Agent Affiliate Program (TAAP) at Total Advantage Travel & Tours Inc., and have immediate home-based Travel Agent career opportunities available:
A passion to match travellers with their dream vacations, whether you are an experienced consultant or new to the industry.
Professional communication skills, both written and oral. High attention to detail is crucial.
Work with new or existing clientele and build your business.
Join an enthusiastic and vibrant network of home-based Travel Professionals throughout Ontario.
Preferred skills and knowledge – experience with Amadeus CRS and luxury leisure travel (cruises, international FIT). If inexperienced in these areas – we can train you!
Key attributes: confidence, joie-de-vivre, career-minded and passionate!
If you are interested in joining Total Advantage Travel, as a Travel Agent Affiliate, please email Robert Townshend at: Robert@TotalAdvantage.com or call: 416-240-7700, or toll free: 1-800-419-1635.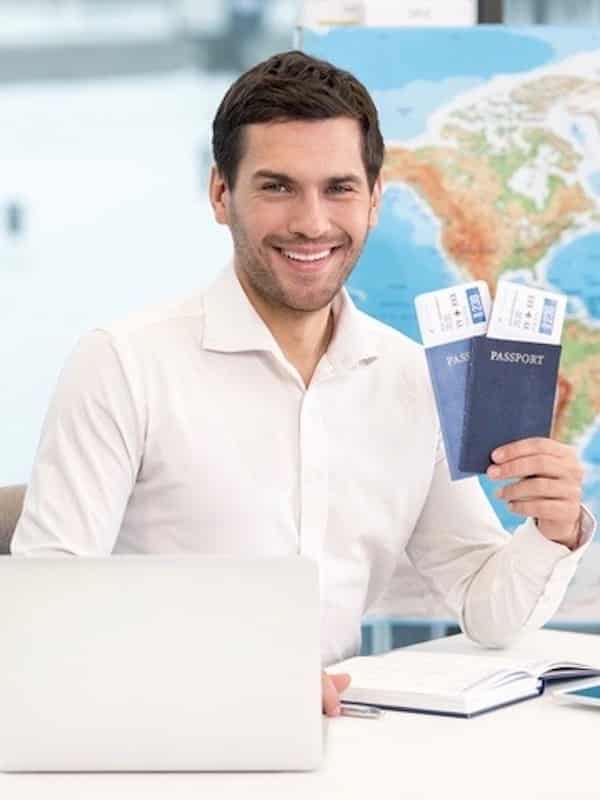 Support
Total Advantage offers many support options from online to personal one-on-one coaching. Need help creating a new marketing campaign? We can help! Ready to make your first booking? No worries – we can help! No matter what the need, you have our support!
Already an Experienced Travel Agent?
Enjoy the highest commissions in the industry. Run your own home-based business as a Total Advantage Travel Agent Affiliate while enjoying the ongoing perks and support of a large TICO licensed Travel Company. We offer you the freedom to run your business your way and remain available for support – A Host support system unique to Total Advantage Travel!
What Does a Travel Agent Do?
In many English-speaking countries, the term "Travel Agent" can be used interchangeably with "Travel Consultant", "Travel Counsellor" or "Travel Advisor".
Planning a trip is a time-consuming and complicated process for travellers. Travel Agents simplify this process for their clients in addition to providing consultation services and booking entire travel packages. They may book flights, cruises, rental cars and hotels, as well as resort stays and events. Travel Agents cater to a wide demographic, serving both individuals and corporations. They may also choose to focus their business on a special segment or type of travel; many Travel Agents specialize in leisure travel, corporate travel, cruises, or destination-specific travel to Europe, Africa, or Asia.