One of the Most Important Aspects in LGBTQ2S+ Vacations and Travel Experiences is Making Wonderful Memories with New Friends.
Total Advantage Travel is an industry leader in LGBTQ2S+ Travel and beach weddings. Canadian owned and operated, we offer cruises, small-group tours, LGBTQ2S+ friendly hotels, and custom-made trips for our clients.
We've rounded up the best selection of deals on flights, vacation packages, wedding & group travel packages, and hotel accommodations for the LGBTQ2S+ community.
We believe in building community through exploration, celebration, shared discovery and safe travels.
Browse current offers and learn more about our preferred travel partners.
RSVP Vacations
Atlantis Events
Olivia
Brand G
Pied Piper Cruises
When you book with Total Advantage Travel all of the details are taken care of by a knowledgeable and licensed travel agent who understands your requests and takes good care of your travel plans. Contact us for the latest offers on LGBTQ+ vacations and resorts. Get a travel quote and compare.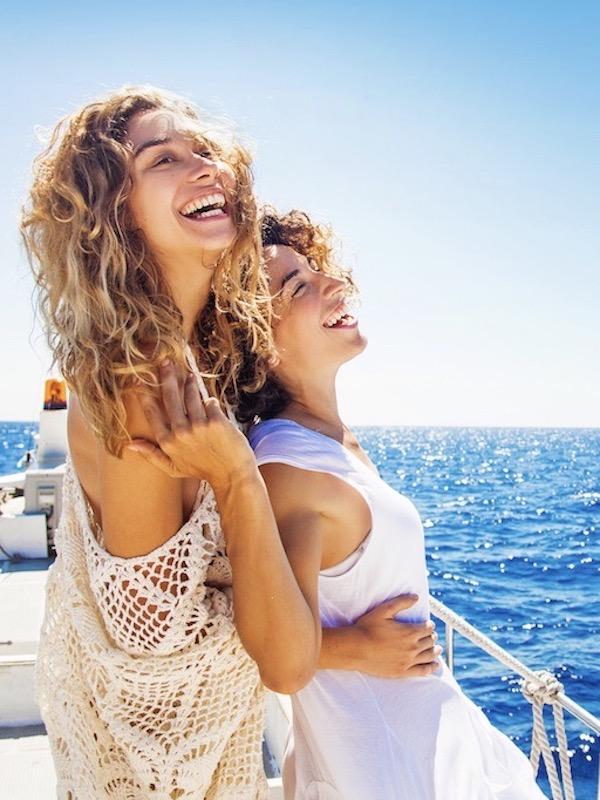 Travel As Unique As You Are.
Travelling Lesbos, a Greek Island in the Aegean Sea. Known for its scenic beauty, history and ideal weather, the Island is also popular with lesbian travellers. This is due primarily to the island being the birthplace of the ancient Greek poet Sappho.
read more
Planning a gay wedding abroad? Find out what the local laws are regarding same-sex marriage. Many popular destinations do not recognize it.
read more
Gran Muthu Rainbow Hotel in Cuba
Celebrate and Relax in Cayo Guillermo at the Muthu Rainbow Beach. A 5-star resort and the first to open for the LGBTQ+ community in Cuba.
$50 CAD Off per person* when you book a vacation package at this resort with Total Advantage Travel.