Insight Vacations Best Deals!
Total Advantage Travel & Tours is a preferred travel agency partner of Insight. So, we will beat any Insight Vacations online price by up to 10%. In addition, book early and get up to 20% off select trips!
1-800-419-1635
Creating magical experiences for travellers.
Insight Vacations
Insight Vacations offers you journeys through some of the most iconic and remarkable destinations. Above all, their collection of personal, stylish and seamless itineraries lets you connect with the people, culture and flavours of the world. And, in ways you never thought possible.
At the core of each itinerary are enriching Insight Experiences & Authentic Dining. Similarly, both are carefully chosen. Certainly, true to their motto, "The Art of Travelling in Style®". So, you'll move from city to city on luxury coaches with extra legroom. And, stay in elegant hand-picked hotels located at the centre of the action. So, you can concentrate on enjoying each destination knowing that all the details are taken care of by a passionate, expertly-trained Travel Director.
"Best Tour Operator for Foodies"
Insight Vacations, voted "Best Tour Operator for Foodies" in the TravelAge West WAVE awards for 2019. Further, they partnered with EatWith, the immersive food experience platform. Above all, to bring you exceptional dine-at-home experiences with locals in Budapest, Salzburg and Rome. In addition, on all their 'Country Roads' itineraries you can look forward to farm-to-table dining. Certainly, hosted by local producers and chefs.
Insight Vacations best deals! Contact Total Advantage Travel & Tours to book. Toll Free: 1 800 419-1635 | Direct Line: + 416 240-7700 | Travel Specialty: ESCORTED TOURS
FEATURED EXPERIENCES & TRAVEL DEALS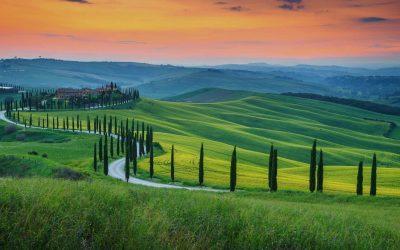 Italy is a feast for the senses, a place where masterpieces await at every corner. Find here the ultimate Italy travel dream list to get started.
read more
THE ART OF TRAVELLING IN STYLE
Let Insight Vacations take you on an unforgettable journey. And, immerse you in unique experiences, and introduce you to amazing people. So, the magic begins here.
Top 5 Reasons Why Total Advantage Clients Choose Insight Vacations
You deserve to go beyond the basics on your next European guided holiday. So, when you book an Insight vacation, you experience travelling in style. Most importantly, Insight Vacations is thrilled to show guests the insights and not just the sights with their award-winning, premium escorted journeys. For instance, here are five reasons to choose Insight for your next vacation:
1. Insight Vacations Experiences
Insight Vacations connects their guests with local characters who really bring a destination to life. Certainly, with more thoughtfully selected, premium experience included, Insight proudly provides the value they deserve. For Instance, in Ireland, meet a university insider at Trinity College for a guided exploration. In addition, priority entry to the iconic library to view the Book of Kells.
2. Deliciously Authentic Dining
Get a fresh taste of your destination with restaurants praised for their use of locally sourced ingredients. In addition, farm-to-table meals feature top-notch produce with a rare chance to get to know some of the local farmers. Further, guest can also look forward to an unforgettable Highlight Dinner. And, a more intimate Dine-Around experience, traditional Dine-At-Home with a home-cooked meal, and a premium Celebration Dinner.
3. Travel and Stay in Style
Hand-picked hotels are always in the right locations. And, journeys are enjoyed on our exclusive 40-seat customized coaches with twice as much leg room You can stretch out in comfort and admire the view. And, in the heart of Montreux, guests can enjoy the Grand Hotel Suisse Majestic boasts luxurious facilities and spectacular views of Lake Geneva.
4. Smaller Group Camaraderie
With never more than 40 and an average of 33, Insight's groups are just the right size. And, large enough to bring like-minded guests together and small enough to travel with ease. This brings more time to explore.
5. Passionate Travel Directors
From hotel check-ins to restaurant reservations, your experienced and knowledgeable Travel Director will be on hand to take care of everything. Certainly, delivered at the right moment! And, your Travel Director will look for opportunities to incorporate flourishes that enhance your journey like a local treat from their favourite bakery.
Book an Insight Vacations Trip With Us Today!
Get Up To 20% Off Your Trip*