Experience Europe's most desired destinations with Insight Vacations in one unforgettable trip. Marvel at must-see sights in culture capitals like London, Paris, Rome and Madrid. Be enchanted by imperial cities like Vienna and Prague, and roam in trendy locales like San Sebastián and Cinque Terre.
Though small in size, this unique country has plenty of character. Situated on Southeastern Europe's Balkan Peninsula, Albania is a mix of sweeping coastlines, mountainous terrains and archaeological sites, attracting history enthusiasts, active travellers and food lovers alike.
When to go: June-September for a warmer climate and clearer skies; November-December for amazing Christmas markets.
Welcome to fairytale Austria. Famous for its sophisticated architecture, art and culture, this pretty country is an agreeable mix of mountains, breathtaking vistas and tasty cuisine. From the Sound of Music's hometown, Salzburg, to snow-topped Tyrol, delve into the history and beauty of this fascinating destination.
When to go: For a warmer climate and clearer skies head to Austria between June and September. Or wrap up warm and head to this stunning country November-December, when you'll be able to capture snow-topped mountains and the festive spirit at the country's Christmas markets.
Minsk may be landlocked, but you're craving some sea air, you can visit Minsk Sea, a picturesque artificial lake not far from the capital.
When to go: June-August for the warmest climates & the best chance to see the spectacular rebuilding effort post-WW2.
Though small in size, this welcoming country is no less impressive. Home to the headquarters of the European Union and NATO, it holds a strong global presence. Its rich history has left beautiful churches, town halls, castles and art dating back to the early middle ages, while modern Brussels offers great shops and dining options.
When to go: May and October for mild weather and warmer temperatures. November and December are the coldest months but offer a fantastic festive atmosphere.
Situated in the heart of the Balkans, Bosnia and Herzegovina remains one of the last great undiscovered regions of the Southern Alps. Its rugged beauty is mostly mountainous, embellished by the lush forests that make up 50 percent of the country.
When to go: Head to Bosnia and Herzegovina between May and September for the warmest climates and brighter mountain views.
If you enjoy exploring on foot, you'll love Sofia, Bulgaria's compact capital. But small size doesn't mean a lack of things to see. Museums, art galleries, parkland, bars, cafes, and a multitude of places to shop and dine can be found here.
When to go: May-September for the warmest climates; a chance to see the unique architecture Bulgaria offers cannot be missed.
From the terracotta roof tiles that decorate its fortified towns, to its sun-drenched coast and menus of fresh seafood, it is little surprise Croatia has become one of the world's most popular tourist destinations. It makes for a delightful getaway for travellers looking for sweeping views and a little tranquility.
When to go: May–October offers the warmest climates making the temperature ideal for subathing and swimming in the sea. You can also expect longer days with the beginning of September offering 13+ hours of sunlight.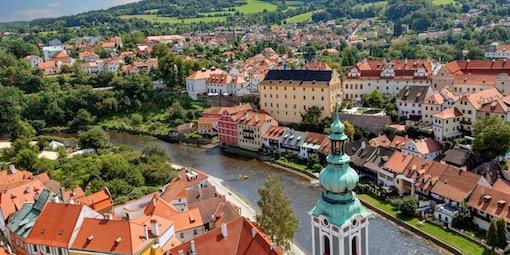 One of Europe's most popular destinations, this beautiful country is a land of castles, spa towns and rolling plains. Steeped in history, explore its beautiful capital, Prague, and its 1000 year old castle, Lesser Town, Jewish Quarter and Old Town Square.
When to go: Head to the Czech Republic between May and August for the best weather. Alternatively, explore the country in winter for lots of festive cheer at Prague's Christmas markets.
Take a stroll along Strøget in Copenhagen, the longest pedestrian shopping street in Europe, and don't leave without a visit to Tivoli Gardens, the second oldest theme park in the world.
When to go: May-October for the warmest climates and clearer skies to show off the incredible vistas Denmark offers.
Tallinn's medieval Old Town is not to be missed and one of the main reasons many people visit Estonia. Here you'll find narrow cobbled streets, medieval churches, and enough charm to keep you snapping pictures for hours.
When to go: June-August for the best temperatures which allows the unexpected beauty of this Baltic country to shine through.
From exploring Finland's unspoiled wilderness to the contemporary architecture of its modern towns, this forward-thinking land is one revered by many. Home to 188,000 shimmering lakes, 37 national parks and a number of picturesque inlets and islands, you'll be transfixed by its irresistible natural beauty.
When to go: Winters in Finland are beautiful but cold. Head to the destination between June and August for the warmest climates and to experience the country's immense forests and lakes.
Be charmed by cosmopolitan Paris, sample sumptuous food and wine in the Loire Valley, and take in the glamour of the South of France. Enthralling experiences await in France.
When to go: From the sun-soaked beaches of the South of France in summer to less predictable fresh summers in Northern France, where you'll have to prepare for all weather types throughout the year, this beautiful country offers something for everyone. To avoid the city crowds, head to Paris in Spring or Autumn.
Experience Germany in all its glory as you make your way through its lush land. From the booming financial district of Frankfurt to the remains of the iconic Berlin Wall and the fantasy Neuschwantstein castle, Germany is a place abundant in culture, history and art.
When to go: June and September for the warmest climates. For some festive fun explore the country in November and December and enjoy all that the Christmas markets have to offer.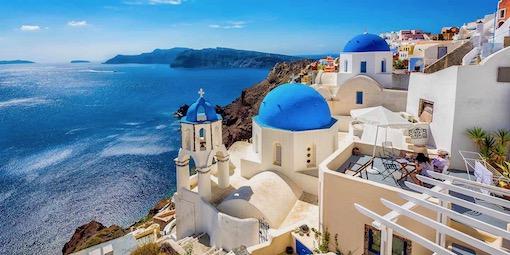 While in Greece, take full advantage of the array of flavours on offer. Greek cuisine – from crumbing feta and briny olives, to fragrant moussaka and ouzo-steamed mussels – shouldn't be missed. Be sure to bring your appetite.
When to go: Greece's Mediterranean climate means that temperatures are good all year round.
In addition to Budapest, don't miss out on Hungary's other must-see cities and towns, including Szeged with its interesting architecture, or the charming town of Szentendre.
When to go: May-September for the warmest temperatures; November-December for great Christmas markets.
Iceland is a country for the adventurous. Known for its mind-bending landscapes and awe-inspiring natural phenomena, this rugged land, with all its raw, dramatic landscapes should be on your bucket list. Prepare to experience a world of gushing waterfalls, volcanoes and hot springs.
When to go: For maximum impact head to Iceland in winter, its prime, for snowy backdrops and outstanding views. In the summer months the weather is mild but not hot, perfect for those wanting to explore its outdoors with more ease.
As you soak up Italy's striking scenery, delicious cuisine and wines, rich history and priceless art, you'll soon see why it's Europe's most revisited country. With charming culture at every turn, Italy never ceases to surprise and delight.
When to go: April-October for the warmest and driest climates; November-December for a fantastic festive atmosphere.
Latvia has been steadily gaining acclaim as a destination worth seeking out. Its compact size means you can experience a lot of it in a short time, and there's much to see and do. Get your culture fix in the capital of Riga, soak up the sun along the 500 km of beaches along the Baltic Sea, or get active in one of the Latvia's national parks.
When to go: The best time to visit is late spring or summer, when there's usually enough fine weather to allow you to stroll around the cities and make significant forays into the great outdoors.
They say that good things come in small packages and Liechtenstein certainly doesn't disappoint, with its wealth of cultural and historical attractions, and rich variety of spas and outdoor pursuits.
When to go: Besides a novelty passport stamp from one of the smallest and richest countries in the world, those that venture beyond Vaduz are rewarded a wealth of outdoor pursuits to try whatever the weather; from hiking trails, climbing and stunning alpine flora to admire in the summer to husky trekking, skiing and tobogganing for the winter.
Discover the Old Town of Vilnius, a UNESCO World Heritage Site where you can see an array of well-preserved Gothic, Baroque, Renaissance and Classical buildings.
When to go: The preferable time to visit Lithuania is summer, from June to August: the temperatures are pleasant, sometimes even hot.
You'll find there's much more to Salzburg than The Sound of Music; spend some time taking in the rest of this sophistacated city's baroque architecture, art and culture.
When to go: June-September for a warmer climate and clearer skies; November-December for amazing Christmas markets.
Floating in the Mediterranean Sea just south of Sicily are the stunning islands of Malta. With a history of shipwrecks, conquests, emperors and knights behind it, Malta is now an independent nation and home to over 445,000 people.
When to go: Malta really is a superb year round destination, but June and August are the peaks of the tourist season and the island can get quite crowded. Between February and June the prices are a bit cheaper and there are fewer tourists and this makes some of the attractions easier to traverse.
Host to Formula 1 Grand Prix every year since 1929, Insight guests get the opportunity to drive along part of Monaco's world-famous racing circuit. Pay homage to Prince Rainier and Princess Grace at their graves, laden with flowers at the Romanesque-Byzantine cathedral and enjoy free time to wander around the charming Old Town or to take in the sea-views.
When to go: May-September for the best weather; November-December for a fantastic festive atmosphere.
The rich assortment of cultural and historical influences on Montenegro has resulted in cuisine that captures the best of Italy, Turkey, Hungary and Croatia. Depending on which zone you are exploring, you'll notice different culinary styles. The coastal area typically offers Mediterranean dining, with grilled seafood playing a dominant role. Traditional Montenegrin dishes include stews, soups and wood-fired meats, accompanied by fine local wines and domestic beers.
When to go: April-September for the warmest temperatures; crowds on the coast reach their peak in July and August so visiting in June or September might be preferable.
When you're finished museum-hopping in Amsterdam, take a blanket, a bottle of wine and a picnic to Vondel Park where you might catch a free jazz, cabaret, or classical performance.
When to go: June-September for the highest temperatures; May-August for the lowest rainfall.
In a nutshell, North Macedonia is, without a doubt, one of the most beautiful countries to add to your list, both naturally and architecturally.
When to go: Located so far south in Europe, North Macedonia is great to visit most of the year round. It is particularly welcoming during spring and autumn, outside the high tourist seasons and when the weather is at its most pleasant.
Prepare for breathtaking fjords, spectacular waterfalls, forests, mountains and glaciers as you make your way around this beautiful country.
When to go: For the best weather to enjoy Norway's outdoors, head to the country between May and August. For a wintry, wrapped up experience, December is a festive treat.
Arguably one of Europe's best kept secrets, Poland offers miles and miles of sandy white beaches, picturesque hills and primeval forests. Delve into its storybook cities and historic attractions as you learn more about its fascinating culture.
When to go: For the warmest temperatures head to Poland between June and August. Winters are chilly so make sure you wrap up warm if you're heading there December-February.
A delectable combination of delicious food, history and culture, Portugal is a country that not only captivates but enlightens. Its position as centre of world exploration during the great Age of Discovery is evident today, with its Manueline architecture and the magnificent palaces, monasteries and churches that were filled with gold from the new world.
When to go: Portugal's outstanding climate makes it an idyllic destination all year round. Head to the country in summer for sunny beach weather, or between December and February for a milder holiday period.
The perfectly intact medieval town of Sighisoara, with its colourful buildings and cobbled streets, also happens to be the birthplace of the infamous impaling Prince Vlad.
When to go: May-September for the best temperatures and climate to see this proud nation.
Make sure to take a canal cruise in St. Petersburg where you'll pass under some of the city's 365 bridges, and get to see attractions like the Winter Palace from the water.
When to go: June-August for the warmest climate to see for yourself the country which grew to become a world superpower.
In the Balkans, in Southern Europe, lies Serbia. Sitting at the crossroads of Europe's history, this land-locked nation is a fusion cultures and religions, resulting in a wealth of joie de vivre. Enjoy the national parks and quirky festivals in the summer, and when the snow settles in winter, take to the mountains' ski resorts.
When to go: July is the hottest month, and August has the most sun.
The capital of Bratislava is a must-see destination in its own right. Make sure to explore the Old Town's cobbled squares, visit the 19th century Slovak National Museum, and gaze at the landmark four-towered castle overlooking the city.
When to go: June-September for the highest temperatures which allows more comfortable viewing of this mountainous country.
Get a healthy dose of culture in the capital of Ljubljana, where visitors can enjoy numerous theaters, museums, galleries, and one of the oldest Philharmonic orchestras in the world.
When to go: May-September for the warmest climates and the best chances to see this great region.
Taste exquisite wines and unique gastronomic delights like paella, tapas and pintxos in Spain. Lap up Barcelona's vibrant arts scene, visit historic Madrid, and saunter along Spain's sunshine coast. Immerse yourself in a cultural kaleidoscope when you visit Spain.
When to go: In the summer months Spain offers glorious sunshine, or for those looking for milder weather, Autumn is a great time to explore, with fewer crowds but no less excitement.
Sweden's capital of Stockholm is built on a group of 14 islands, which is interesting enough on its own. But there are many more reasons to love one of Europe's oldest cities, including the quaint Old Town, museums, art galleries, cafes and restaurants.
When to go: June-August for the best temperatures which allows the best chance to experience the incredible variety on offer.
Snow-capped Alpine peaks, lush meadows and cosmopolitan cities await you in Switzerland. The land of milk and honey offers a delectable menu of history, wildlife and cultural diversity. With four official languages this international hub is so much more than the mouthwatering chocolate and cheese it is famous for – though these should still be revered.
When to go: For sunshine, pretty lake views and alfresco dining, head to Switzerland May–September. In the winter months expect much colder temperatures, perfect for getting in the festive mood over a warm mug of mulled wine.