"The magic that people search for when they travel doesn't come from the place. It comes from the heart." – Alan Fredericks
For over 40 years, African Travel, Inc. has created extraordinary, handcrafted, luxury safari experiences ensuring immersive and authentic cultural encounters across the continent. At African Travel, they turn travel dreams into reality. They specialize in crafting custom, personalized trips with unique and meaningful experiences that will create lasting memories.
---
Related reading, There's Something About The Air – How My African Safari Changed My Life
---
If you have any questions about African Travel, Inc. or safari tours, please contact Robert at Total Advantage Travel. TICO licence: #4374724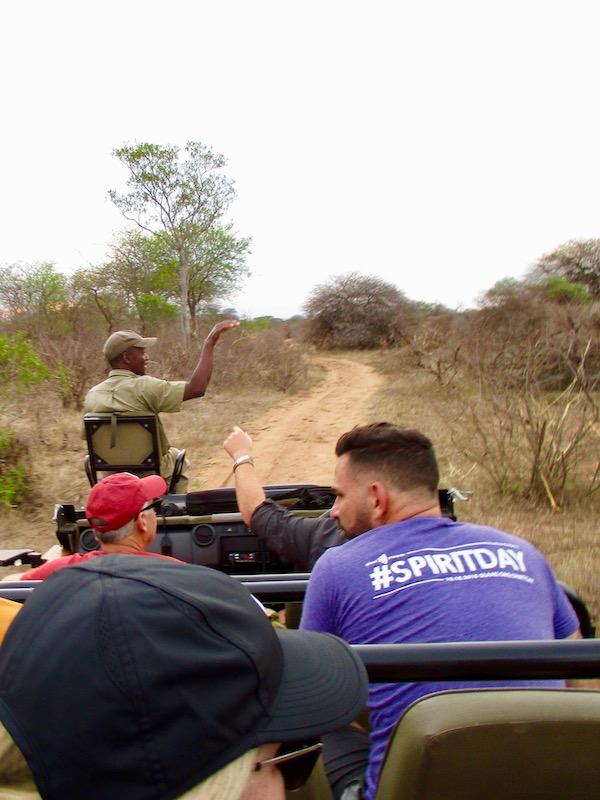 Like human fingerprints, no two Zebra's have the same stripes.
Although it may start with an early morning, when you are grabbing your camera and binoculars to begin your ranger-lead search for the Big Five – lions, leopards, elephants, rhinos, and buffalos – you will be glad when it pays off. Young elephant calves tucked among their mothers' legs and leopards resting in the scrub await you on an Africa Travel, Inc. safari.
For the ultimate in luxury and value, the safari vacation packages boast a multitude of possibilities for every bucket list adventure. Choose from set departure dates and enjoy the savings of small group travel. Some packages can be enhanced with additional day touring, and many even include international airfare. The packages are typically seven to ten nights (all vacations can be extended for an independent stay), and are limited to no more than twelve people per departure. Custom group safaris are also available for those looking to share camaraderie and fun with likeminded travellers.
Like human fingerprints, no two Zebra's have the same stripes. That's why Africa Travel, Inc. strives to create unique, unforgettable, and magical journeys to Africa to suit personal travel styles and interests. For more than 40 years, Africa Travel, Inc. has been dedicated to providing guests with the ultimate luxury safari experience, so when you hear them say "We Know Africa," you can depend on the fact that they know the right Africa for you.
Presented by African Travel, Inc.