Italy Travel – The Ultimate Dream List Destination – Top Italian Attractions – Air Canada Vacations
Italy is a feast for the senses, a country where masterpieces await at every corner. It is certainly overwhelming to know where to start and what to see. Below you'll find our version of the ultimate Italy bucket list to help you get started.
Travel to Italy and Admire The Architecture
1. Roman ruins – Walk through the remains of the world's greatest empire at Rome's Colosseum, Pantheon, Palatine Hill, Arch of Constantine, and Roman Forum.
2. Renaissance city – The Tuscan capital of Florence is the birthplace of the Renaissance, and its historical centre is a UNESCO World Heritage Site.
3. Holy See – The seat of the Catholic Church is a sight to see – explore Vatican City, including the spectacular St. Peter's Basilica, Sistine Chapel, and the Vatican Museums.
4. Lean back – Come for the iconic Leaning Tower of Pisa, and stay for the magnificent UNESCO-listed Piazza del Duomo, also home to a medieval cathedral and cemetery.
5. Coastal cities – Take your own postcard picture of colourful villages clinging to coastal cliffs in Cinque Terre.
6. Ancient Pompeii – Once a holiday resort for wealthy Romans, Pompeii was famously destroyed by a volcanic eruption in A.D. 79. Certainly, don't miss one of Italy's most famous archeological sites!
---
Read our story on Older Adult Travel In Italy
---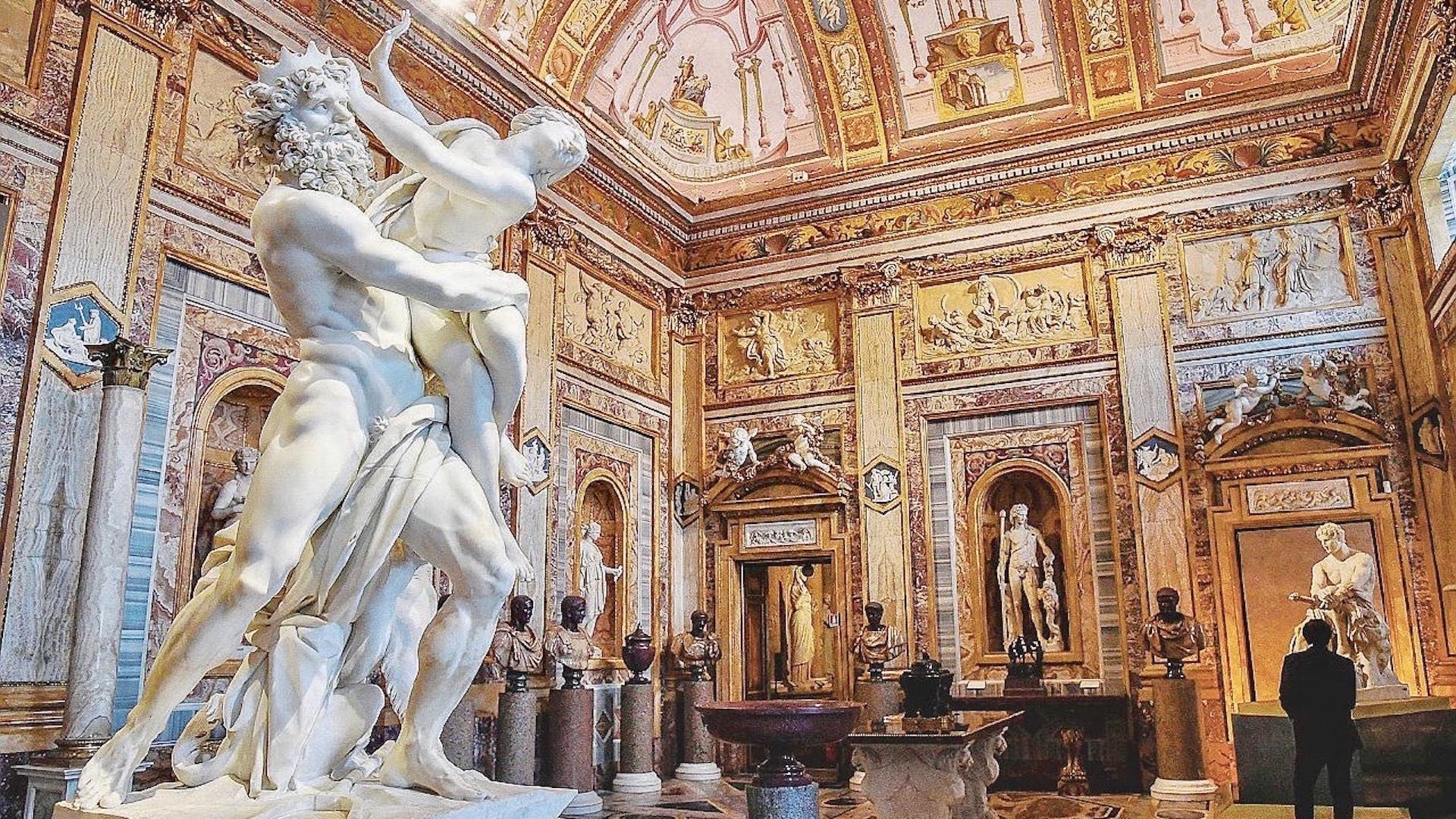 Get Cultural
1. Masterworks – Michelangelo, Raphael, Caravaggio, Titian… certainly, admire their famous masterpieces at Rome's Borghese Gallery or Florence's Uffizi Gallery.
2. Contemporary cool – Meet modern artists at Rome's National Gallery of Modern Art, Milan's Pavilion of Contemporary Art, or the Venice Bienniale.
3. O sole Mio – Experience opera in its birthplace at the Arena of Verona, Milan's La Scala, Venice's Fenice Theatre, Rome's Teatro dell Opera, or Naples' Teatro San Carlo.
4. Lights, camera… Italy – Visit famous film locations, from James Bond zipping around Venice to Rome's Trevi Fountain in Fellini's classic La Dolce Vita.
Italy – Soccer and Literal Must-Sees
5. Forza Italia – Italians sure love soccer, so see it for yourself and catch a game at the Giuseppe Meazza Stadium in Milan (home of AC Milan) or Rome's Olympic Stadium.
6. Literal must-sees – Wait for Juliet below the balconies of fine Verona (from "Shakespeare's Romeo and Juliet") or hop around glorious Ischia (from "Elena Ferrante's My Brilliant Friend" series).
---
Read more from our Experience Travel Blog: Travel Europe Like A Local.
---
Eat (+Drink) Your Heart Out in Italy
1. Tuscan delights time – Hearty dishes abound in this rich region, so tuck into a Florentine T-bone steak and delicious ribollita soup.
2. Pizza & pasta time – Need we say more here? For instance, every city has its own favourite pasta dish or way of slinging pizza, so why not sample some at every stop?
3. Cheese time – Fresh mozzarella, sharp Parmigiano-Reggiano, pecorino cheese from local sheep's milk, and fragrant gorgonzola. We could go on, but we're too hungry.
4. Spirit time – Every meal needs an aperitivo – sip on limoncello made from giant Amalfi Coast lemons or head north to try grappa from the Veneto region.
5. Wine time – Montalcino, Prosecco, Valpolicella, Chianti… just to name a few. So, look up vineyards close to where you're visiting to try the best local wine!
6. Dessert time – Cool down with gelato on a cool day, and on any day, treat yourself to fritole, sfogliatella, and, of course, cannoli.
---
Read more from our Experience Travel Blog: See Europe, It's Epic!
---
Immerse Yourself in Nature and Your Surroundings
1. Beautiful Beaches – So live your Italy Mediterranean dreams along the fabulous Amalfi or Ligurian coasts. Similarly, swim off the pebbled shores of Cinque Terre, or fall for the beaches off the coast of Naples.
2. Lovely lakes – Therefore, dive into Lake Garda at the doorstep of the Italian Alps and explore all the lakes of the Lombardy region (Lake Como & Lake Maggiore).
3. Water roads – Most importantly, cuddle up in a romantic gondola and cruise the iconic canals of Venice.
4. Peaks Italy – As we love the sunny Italian coast, we reach new heights across the country's mountains. Certainly, they include the Dolomites, the Apennines, and the Alps.
5. Islands of fun – Meanwhile, venture off the boot to soak in natural marvels on the islands of Capri, Sardinia, or Sicily.
6. Country roads, take me home – Moreover, step into a postcard of Italy across the rolling green hills of Tuscany, a region ideal for an Italian road trip.
Next Steps
Italy travel packages by Air Canada Vacations explore Italy and its fantastic architecture, culture, gastronomy, and landscapes. ⬛
---
Contact us for all your travel needs. We'd love to hear from you.