Plastic-Free Travel – Making Sustainable Travel Choices.
At Total Advantage Travel & Tours, we know that vacation travel is not just fun; it's great for your mind, body, and soul. But what happens when your dream vacation ends, and you go home, leaving those beautiful beaches and colourful markets behind? Plastic bottles, food wrapping, and straws may trail behind you, which isn't the impact we were hoping for. But, with a little bit of planning, you can significantly reduce your plastic use when travelling.

Around the globe, plastic is discarded in huge quantities. So, we need to talk about travelling plastic-free.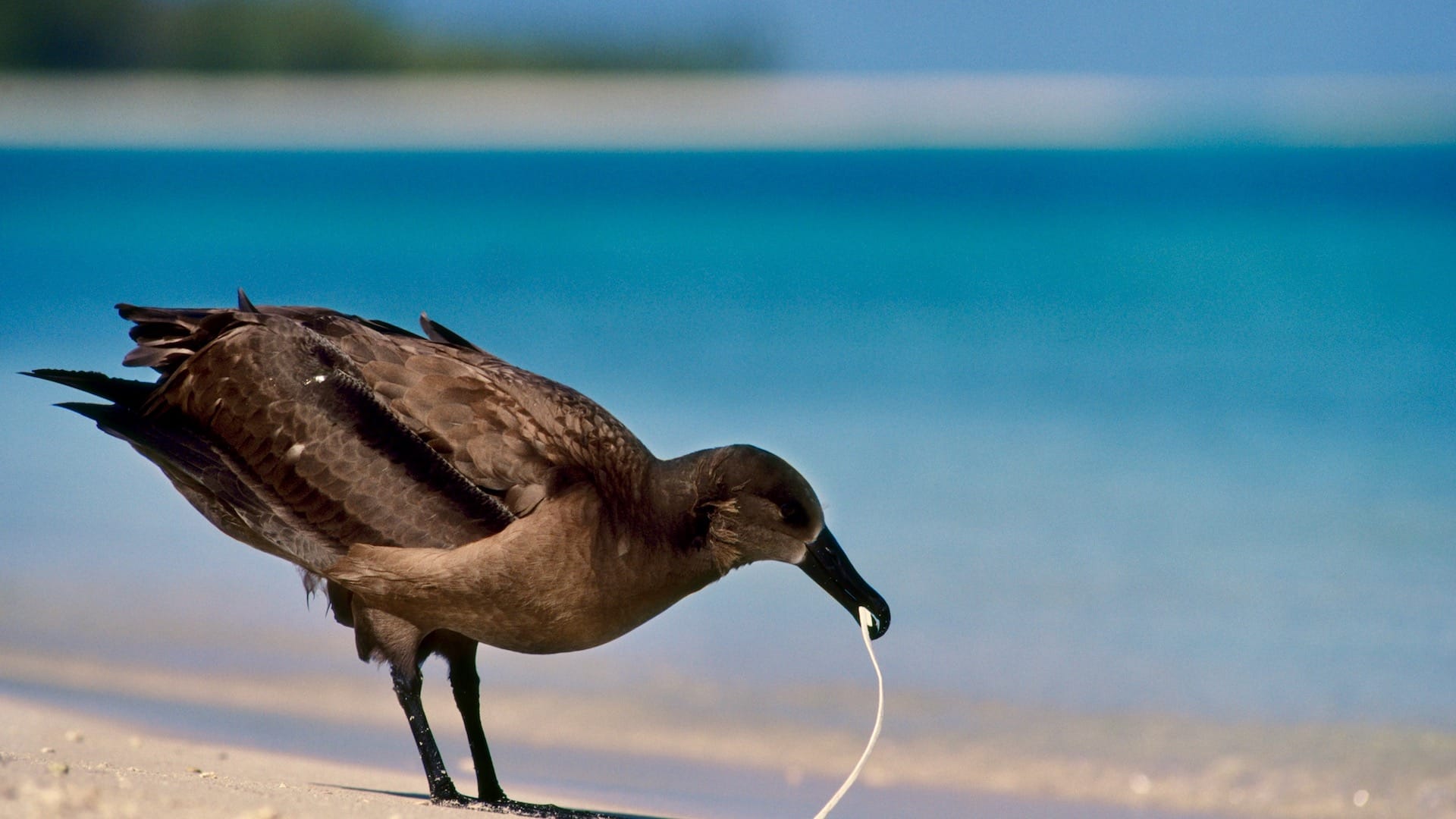 Along with entanglement, one of the leading causes of death among seabirds is eating plastic.
The Effects of Plastic on Our Environment
These statistics point to a way of life we can no longer support. We see first-hand how plastic is harming our oceans and the creatures that live there.
It is estimated that 5.25 trillion plastic fragments litter our oceans
1 million plastic shopping bags get used every minute.
100,000 marine animals are found dead each year from plastic-related incidents.
1 million seabirds are estimated to die each year from plastic-related incidents.
Manta accidentally consumes microplastics in Indonesia.
10 Tips to Reduce Plastic Waste While Travelling
So, we've gathered 10 tips to reduce plastic waste while travelling.
1. Refuse the Straw – Travel with a Plastic-Free Reusable Straw.
"It's only one straw," said 8 billion people.
Plastic straws are single-use and take two centuries to decompose into toxic particles. They wreak havoc on the oceans where they often end up. Invest in your own reusable straw. They come in glass, bamboo, and stainless steel.
2. Invest In A Filter Water Bottle
Having access to clean drinking water is a must. But, this doesn't mean you need to buy a plastic water bottle every time you get thirsty. Some excellent filter water bottles on the market can help you keep hydrated and healthy. Look for bottles that can filter non-potable water to stick on the safe side. If you're unconvinced, you'll find that many establishments have clean filtered water and will let you fill your bottles up for the day.
3. Pack A Plastic-Free Reusable Bag
Consider packing a couple of light reusable bags for shopping and buying souvenirs or anything else you might need when you are away. Some resorts don't use plastic bags at their stores. Whether you pick up some snacks or trinkets at a local market, you won't regret carrying around a lightweight bag. This will help you reduce your plastic usage with almost no effort. Another bonus point, bringing your own plastic-free bag reduces extra costs! Why pay for a bag when you can get your own.
4. Snack Smart
Travelling and exploring all day can really work up an appetite. Yet many snacks we buy come wrapped in plastic, styrofoam, or unnecessary packaging. So instead of reaching for that bag of chips, we recommend trying some local fruit that is far better for you and the environment. Remember to always give it a good rinse. Better yet, stick to fruit that comes pre-wrapped in environmentally friendly packaging, commonly known as the peel. Bananas, oranges, watermelon, mangoes, and so on have been supermarket-friendly for millennia.
5. Bring Glass Tupperware
Did you know that you could bring your own food onto a plane? You can store it in glass Tupperware in your carry-on so long as it's not sharp or heavy.
---
Want to explore new travel destinations, then read: Spectacular Sri Lanka – Exploring the Best Things to See and Do.
---
6. Make Eco-Friendly Plastic-Free Travel Cutlery Choices
Using plastic cutlery is common when travelling. But travelling with a stainless steel set, especially a knife, can get you in trouble at airport security, museums, or other institutions that require you to walk through a metal detector. We recommend you carry around a plastic-free spoon and chopsticks – you can eat almost all foods with this combination. You won't find yourself trying to explain your green choices at airport security.
7. Carry A Thermal Travel Mug
Some of us struggle to get through the day without java, especially when we need that extra kick during a long day of sightseeing. Most of the places we visit are known for their excellent coffee or teas. We want to enjoy them as guilt-free as possible, even when we don't get the chance to sit down and enjoy them in a mug. That's why we recommend always carrying a thermal mug around with you. It's a lot better for the environment. Also, your coffee won't go cold as fast.
8. Choose Toiletries Wisely
Another way to cut down on plastic use is in our pack toiletries. Try out a bamboo one rather than a plastic comb (they're also better for your hair). You could also invest in a bamboo toothbrush instead. Look for shampoo, conditioner, and soap options not wrapped in plastic or petroleum-based. Usually, these are hand-crafted, which means you'll be supporting local businesses and have a unique scent to boot.
9. Got Laundry?
If your trip is on the longer side, you may need to have your Laundry done to keep it fresh. However, many laundromats will wrap your clean, freshly-pressed clothes in plastic. We recommend taking your Laundry in a pillowcase. A pillowslip is the perfect laundry-basket replacement, and it is always accessible.
The Malama Hawai'i program offers visitors a unique opportunity to learn about Hawai'i by volunteering during their stay at various projects.
---
Want to learn more about travel in your own backyard, then read, Discover Canada.
---
10. How Do I Do More?
Suppose you are passionate about conservation and the impact of plastic waste on the environment. Why not check out a volunteer project overseas that allows you to make a real contribution to a better world? Some tourist boards run programs like Mālama Hawaii: Giving Back on a Trip to Paradise, giving you the chance to be part of proactive efforts. You get an opportunity to work with experts in the field of conservation.
Plastic-Free Travel Quick Tips
Travelling and convenience often go hand in hand. Here are 8 helpful tips to help you avoid plastic packaging during travel.
Bring your own reusable drink container, even on a plane.
Take your own snacks.
Use your own earphones or headphones.
Take your own personal hygiene products.
Bring your own pillow or neck-rest on an aircraft.
Bring a laptop or iPad to avoid plastic pens. Or purchase bamboo pens for completing forms.
Take reusable eating utensils for your meals on the plane or while travelling.
Travel with a reusable straw.
Also, consider packing a couple of light reusable bags for shopping and buying souvenirs or anything else you might need when you are away.
Join the challenge and 'Choose To Refuse' single-use plastic during July.
The Plastic Free July Challenge
Imagine a world without plastic waste. That's Plastic-Free July's mission – to build a global movement that dramatically reduces plastic use and improves recycling worldwide.
Will you join us and give up single-use plastic this July? Take part in the Plastic Free July Challenge and attempt to reduce your plastic consumption – you don't even have to wait for July to make a difference. You can start today! 🟢
---
Plastic-Free Travel – Making Sustainable Travel Choices | Featured Photos: Shutterstock/iStock by license.
Total Advantage Travel & Tours is a full-service travel agency located in Toronto. We expertly manage and book your travel arrangements with the world's top tour operators, airlines, hotels, railways, and cruise lines. Our company's commitment is to supply you with the highest level of personal service, expert advice, and the best travel values. Learn more About Us.
TICO Licence: #4374724