MY FIRST ALASKA CRUISE – By Robert Townshend
As I prepared for my first Alaska cruise with great anticipation, the first thing that came to my mind was how should I pack? Should I dress for the cold and pack gloves, a scarf, and a fuzzy fleece jacket, or do I pack light summer clothing? I Googled the temperatures at the Alaska ports of call, and they all averaged about 15 Celcius during the summer. That meant it could go either way, really cold or mildly warm. In the end, I packed for three seasons and brought a few items for winter, a few light jackets for rainy days, and some summer clothing. I ended up using all three seasons of clothing.
My Alaska Cruise Aboard the Celebrity Eclipse
My cruise was aboard the Celebrity Eclipse and the month was May. After a five-hour flight to Vancouver, I was whisked aboard this beautiful vessel. Everything about the ship was sophisticated and glamorous. I took my time to learn about the ship and located where all the venues were, especially the dining options! The ship had two huge dining rooms and numerous à la carte restaurants. As I perused the menu, my mouth salivated with sweet anticipation of the world's best food. I wanted to try everything.
---
Learn more about Cruises.
---
Celebrity Cruises Cares About Their Passengers More
I located my stateroom, which was a nice mid-ship balcony. Paying extra for the balcony was worth every penny, and I'll explain later. The staterooms are pretty roomy on Celebrity Cruises and especially on the Celebrity Eclipse. There is ample room on the balcony which is where I waited for my luggage. It was brought right into my stateroom. And not left in the hall near my cabin as I had experienced in the past. Celebrity Cruises just seems to care about their passengers a bit more than other lines I have been on.
---
Learn more about Wellness Travel & Spa.
---
I had to go through the mandatory safety demonstration on the deck, after which I was free to explore the Celebrity Eclipse. So, I was determined to see the ship from top to bottom. I made it through the enormous showroom, the lavish buffet, the tempting casino, and many more amenities, including one of the most elaborate spas at sea. Celebrity Cruises is known for its luxurious spas. They even have an Aqua Class stateroom near the spa and spa amenities in your cabin.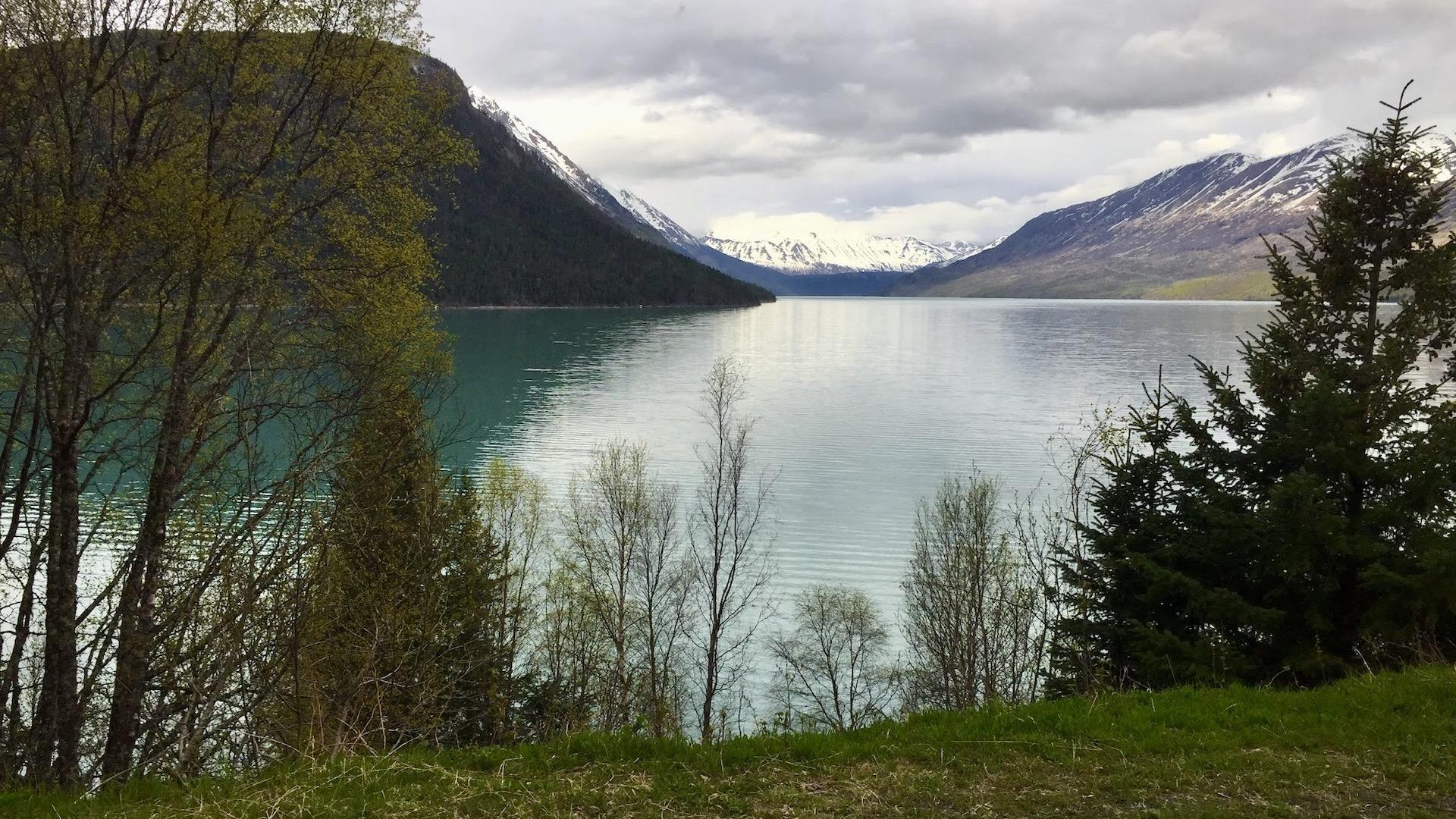 Near Seward, Alaska, a breathtaking land shaped by glaciers, nestled between mountains and the ocean.
The First Day of My Alaska Cruise Took My Breath Away
On the first day of my cruise, we cruised up the inside passage. And, as we cruised past small B.C. island villages, I waived to my friend Cyndi as we passed Campbell River. Towards the middle of the first day at sea, we entered the unpopulated and rugged terrain of B.C.'s North Coast. I can honestly say that I felt like I had just cruised into another world. The mountains were a fantastic sight, beautiful and in such abundance. It took my breath away. I put on my swimsuit late in the afternoon, hopped in the outdoor hot tub, and took in all the views while enjoying the warm water. I was in paradise and had never felt so at peace before. If only that moment lasted a lifetime.
Our first stop was at Icy Strait Point. The most Southern stop in Alaska. It's very much like a cruise line's private island. Nobody actually lives there, but there are lots of activities. So, I decided to be very brave and try the zipline. It was the best decision I could make. It's the largest zipline in the world at 5,330 feet long. The adrenaline rushes through your body as you take the 1,330 vertical drops, which last a mere 45 seconds. I wanted to do it again but felt my money could be put best towards other adventures and escorted tours offered by the Celebrity Eclipse Alaska Cruise.
Next Stop, Skagway!
My next stop was Skagway, Alaska. A town right out of the 1880s that hasn't changed much since then. I took the full-day White Pass Scenic Railway tour that meanders through the mountains of Alaska into Yukon, Canada. The escorted tour of the Yukon was terrific. I actually did some panning for gold! The Yukon hospitality is incredible, and we were greeted very warmly for lunch. The way back to Skagway was just fantastic. After a great tour experiencing Canada's Yukon Territory, we made our way back to the Celebrity Eclipse.
Juneau
My next stop was at Juneau. A beautiful little town with lots of adventurous shore excursions. I couldn't decide which one would be best, so I asked at the shore excursion desk and recommended the helicopter. It was an excellent recommendation as we soared above the mountains and got so close that I felt we could touch them! That night we had a formal night on the Celebrity Eclipse, and I got to wear my tuxedo. Not everyone was dressed as formal, but given the opportunity, I'll be the first one to jump into a tuxedo at any formal event! The food was flawless as we feasted on a magnificent dinner that ended with what else but baked Alaska!
The Most Breathtaking Views on My Alaska Cruise Was Cruising Past The Hubbard Glacier
We cruised past Hubbard Glacier the following day, slowly thawing due to climate change. This is where my balcony stateroom came in the handiest. I was able to sit out on my balcony as we sailed very close to the glacier, and the ship came to a stop so we all could enjoy this breathtaking view. Simply amazing.
It was then time to head back to Vancouver but not before a full day at sea, where we once again sailed down the inside passage and got to experience some more breathtaking views. In the end, I actually used all the clothing I brought! I also was thankful that I brought a pair of light-blocking shades with me as the sun can rise as early as 4 am and set as late as 10 pm. I disembarked the ship feeling fantastic and ready for my next Alaska cruise. Perhaps on the Celebrity Eclipse again. Who knows what other great Alaska adventure awaits. ⬛
Alaska cruises are very popular and sell out early. Book early for low rates and the best staterooms. Contact us at Total Advantage Travel & Tours, for special offers, prices and sailings.
---
Read more from this travel blogger: There's Something About The Air – How My African Safari Changed My Life.
---
Your Next Cruise Vacation is Waiting!