One of the Most Important Aspects in LGBTQ+ Travel Experiences is Making Wonderful Memories with New Friends.
Total Advantage Travel is an industry leader in LGBTQ+ Travel and beach weddings. Canadian owned and operated, we offer cruises, small-group tours, LGBTQ+ friendly hotels, and custom-made trips for our clients.
We've rounded up the best selection of deals on flights, vacation packages, wedding & group travel packages, and hotel accommodations for the LGBTQ+ community.
We believe in building community through exploration, celebration, shared discovery and safe travels.
Browse current offers and learn more about our preferred travel partners.
RSVP Vacations
Atlantis Events
Olivia
Brand G
Pied Piper Cruises
When you book with Total Advantage Travel all of the details are taken care of by a knowledgeable and licensed travel agent who understands your requests and takes good care of your travel plans. Contact us for the latest offers on LGBTQ+ vacations and resorts. Get a travel quote and compare.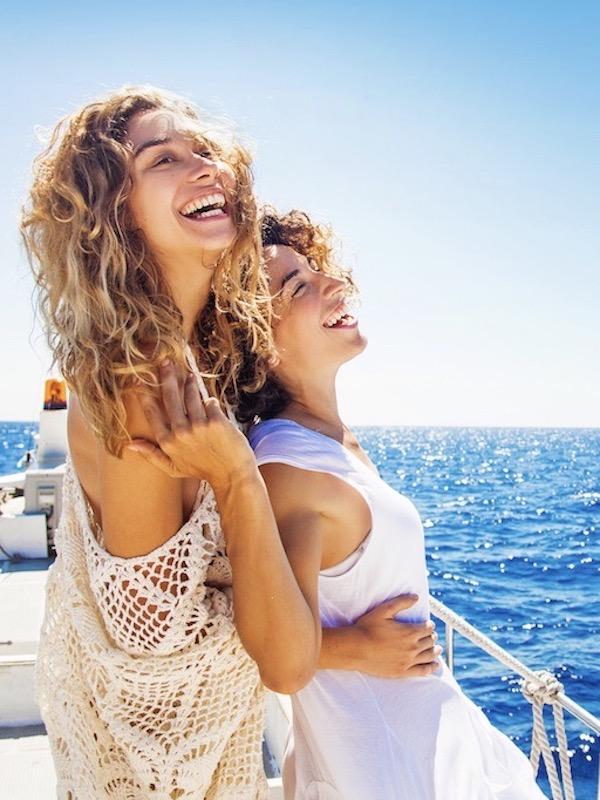 Travel As Unique As You Are.
Gran Muthu Rainbow Hotel in Cuba
Celebrate and Relax in Cayo Guillermo at the Muthu Rainbow Beach. A 5-star resort and the first to open for the LGBTQ+ community in Cuba.
$50 CAD Off per person* when you book a vacation package at this resort with Total Advantage Travel.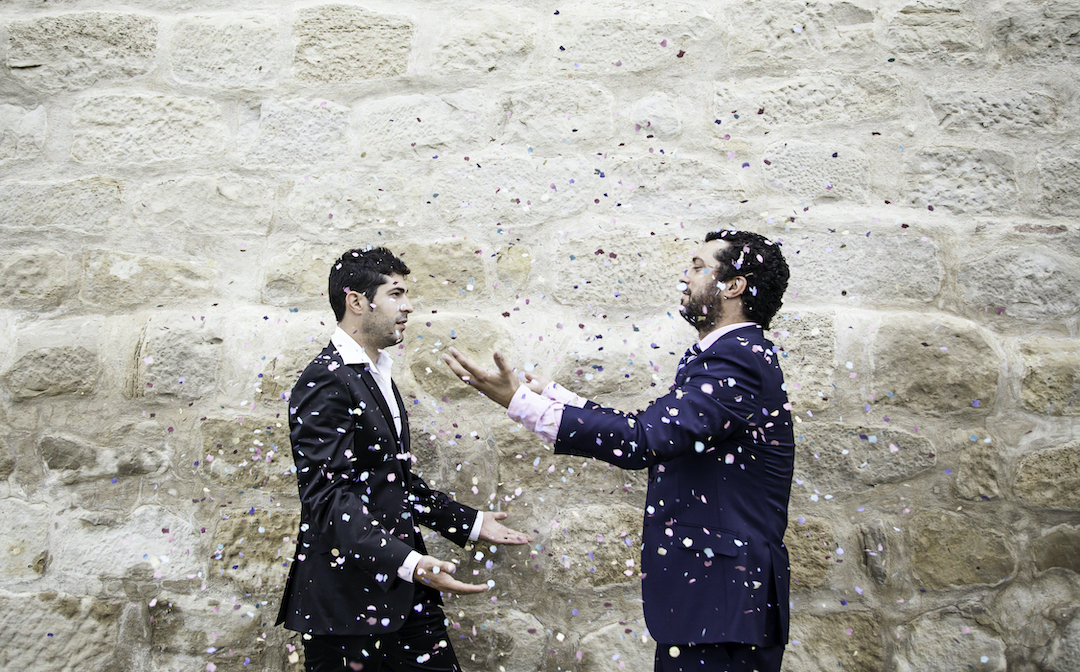 Gay Wedding Abroad – You're Getting Married!
You've asked your partner to marry you. Now what? Will it be tranquil beach waters splashing beside you in Mexico as you say "I do"? Or the chime of church bells in a gothic cathedral in Europe when you proclaim your union? Deciding where and how to get married is everything. Having the internet at your fingertips makes it easier to browse destinations and generate ideas. You'll soon discover, the possibilities are as endless.
If the thought of warm, white beach sand sprinkled with an aisle of tropical flowers peaks your interest, then a beach wedding is for you. Before making any financial commitments, it's important to do your homework.
First and foremost, find out what the local laws are regarding same-sex marriage. Many beautiful and popular destinations do not recognize it.
For those wanting to get married in a warmer climate, one of the best destinations is Mexico. Either Cancun or the Mayan Riviera. In the state of Quintana Roo same-sex marriage is legal and widely accepted. Speak to our LGBTQ+ Travel experts before securing a hotel. Some offer special rates and packages for lesbian and gay weddings.
Combine Your Honeymoon!
A destination wedding is also a wonderful way to combine your ceremony and Honeymoon. Resorts are eager to host your wedding as well as be your Honeymoon destination and have a vast array of wedding packages to choose. Some couples may choose to invite only a few close friends and family to join in the adventure, while others may invite a large group.
Plan Your Guest List
When planning your wedding keep in mind that some people may not be able to attend due to work or financial constraints. If you decide to do a destination wedding, having a family celebration upon return would be a wonderful way to include the family members who could not attend. Most Canadian tour operators have promotions for gay weddings. In some cases you can hold up to 40 seats for a 120-day period with just a $300 deposit. This will allow you time to send out your invitations and for your guests to RSVP.
Create Your Own Wedding Website
A great way to keep your guests informed of your destination wedding is to create your own wedding website. Through your own site you can keep your guests informed, giving them something to look forward to when your date is far into the future. It will also allow some guests the opportunity to give you a wedding gift through an online registration system. This is great for any couple that has everything, yet could use some extra funds for their magical destination wedding.
Consult Your LGBTQ+ Travel & Wedding Experts
When you take that next step you'll need a hand. Total Advantage Travel and Tours has every resource available for planning your dream destination wedding. Your collaboration with one of our expert Travel Consultants will be vital to make this day as magical as your dreams.
Total Advantage Travel & Tours specializes in LGBTQ+ Travel, destination weddings and honeymoons. Your dedicated wedding consultant takes care of all the details, from researching the resort that best matches your vision, negotiating rates, your on-site planner and your seat assignments, to helping you order custom gifts and arrange special events for your group. In our experience destination weddings are fun, stress-free, memorable and affordable for everyone on your guest list! ∎
---
Learn more about our travel specialties in: