Everlasting Love: Celebrate Together in a Tropical Paradise
Saying "I do" to the perfect destination wedding has never been easier!
So you've decided that a typical wedding just isn't your style. Instead, you'd rather tie the knot with a beautiful and intimate beach wedding. And, with your closest family and friends in attendance, you celebrate this new chapter of your lives together. Certainly, we couldn't agree with you more!
---
Learn more about our favourite vacation spots in: Mexico and the Caribbean – Paradise Awaits.
---
Some couples break away from the ordinary wedding in search of peace, relaxation and romance. And, they absolutely love opting for a destination wedding at an all-inclusive resort. Most all-inclusives offer deluxe accommodations just steps from the beach, superb pools, 24-hour room service, unlimited fine dining, cocktails and much more for one set price. Special wedding packages are often an additional cost, but remain vastly cheaper than having your wedding back home. With all this, an all-inclusive resort will maximize romance, and your nuptial dollars. This makes a beach side destination wedding hard to beat.
---
Learn more about: Destination Weddings & Honeymoons
---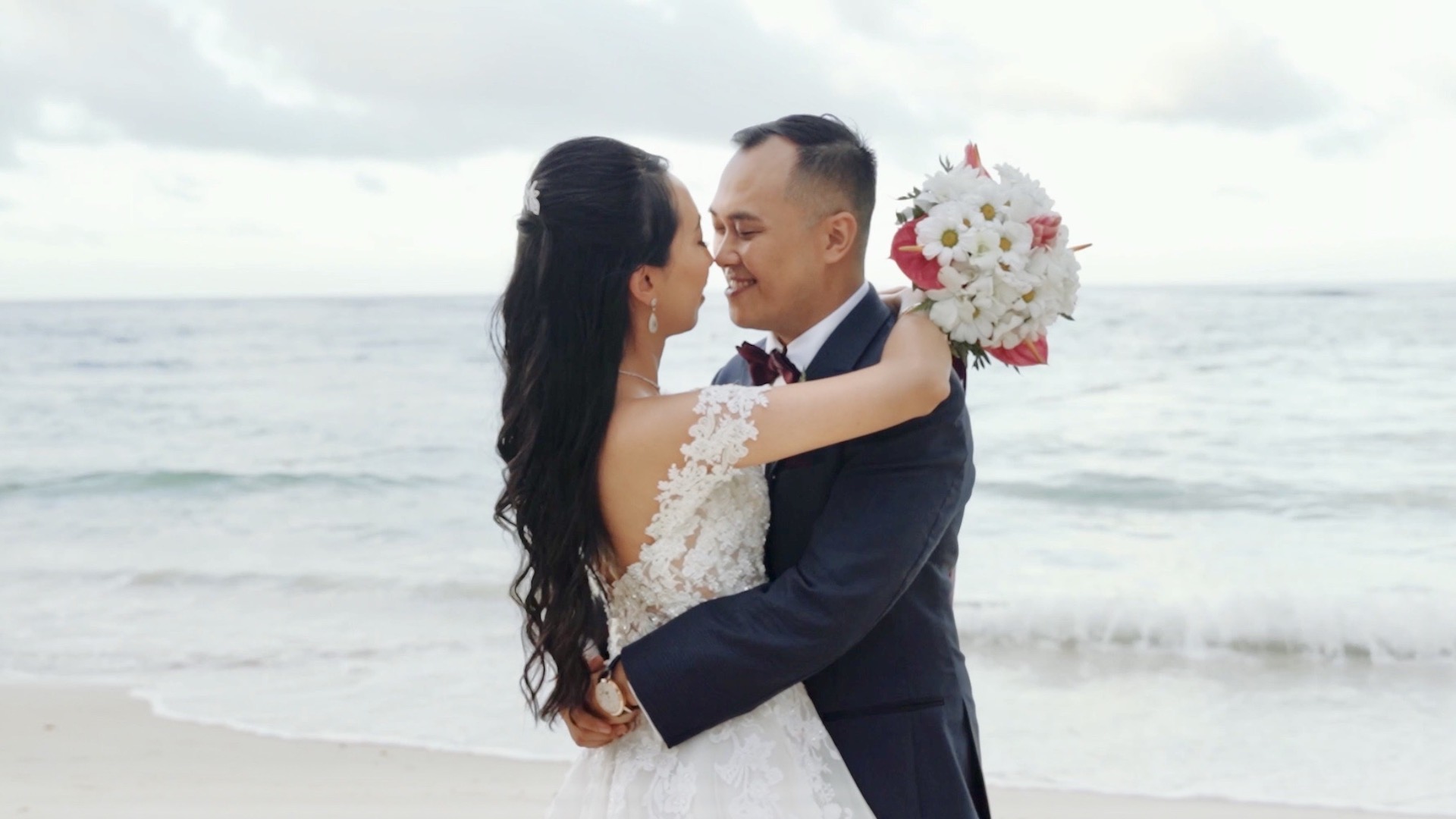 Choosing Your Destination
If your heart is set on all-inclusive luxury, look no further than Mexico and the Caribbean. With their sunny skies and endless beaches, Mexico and the Caribbean Islands offer love birds the perfect refuge for a romantic beach wedding and honeymoon. They're also home to some of the absolute best wedding and honeymoon values thanks to their exhaustive array of luxury all-inclusive resorts. Nearly every amenity, from gourmet dining and drinks to water sports and entertainment is included for one great price.
Choosing Your All-Inclusive Resort
When it comes to choosing your all-inclusive resort as the home base for your wedding, keep in mind those things you want to experience during your wedding and time there pre- and post-event. Do you want lots of entertainment? Is a gourmet dining a priority? Perhaps a relaxing spa experience is of the highest order?
Because many couples prefer to remain on-site after their wedding, and many guests turn the occasion into a getaway for themselves, staying at an all-inclusive resort provides a relaxed environment in comparison to the traditional weddings where the newlyweds are often have to rush the next day or day after to the airport for their honeymoon.
Mexico and the Caribbean
When it comes to all-inclusive resorts in the Caribbean that offer a great array of wedding event options, two of the most highly recommended islands in the Caribbean are Jamaica and the Dominican Republic. Certainly, these two islands are unmatched by others when it comes to their natural beauty and high levels of service. If your heart is set on Mexico, the Riviera Maya, Los Cabos, and Playa del Carmen are certain to provide the perfect background to an unforgettable wedding. All of these destinations in Mexico are easy to access and there's plenty to experience in and around them that you and your guests won't want to ever leave.
---
Related readings from our "Romance Travel Blog": Honeymoon In Greece
---
We Make it Easy to Celebrate Your Everlasting Love
Total Advantage Travel is your top resource, helping you create the destination wedding of your dreams. After all, we are Travel Consultants that can help you find the picture-perfect setting and resort for your big event. And certainly, all at the very best possible value! That means you'll have time to focus on what's most important – your everlasting love and a lifetime of happiness. ∎
Contact us for more information, to get a quote, or let us help you plan your intimate wedding. Further, we charge no booking fees!
Total Advantage Travel & Tours
Toll free: 1-800-419-1635.
Direct: 416-240-7700 (Canada).
Email: Weddings@TotalAdvantage.com