Three Tips for Choosing the Best All-Inclusive Resort
After choosing your beach destination, it's time to choose your accommodations. In popular tourist destinations, all-inclusive resort choices are plentiful. Since all your major expenses are paid for upfront, all-inclusive resorts provide a stress-free experience. After determining your budget, follow these three tips to help you choose the right resort.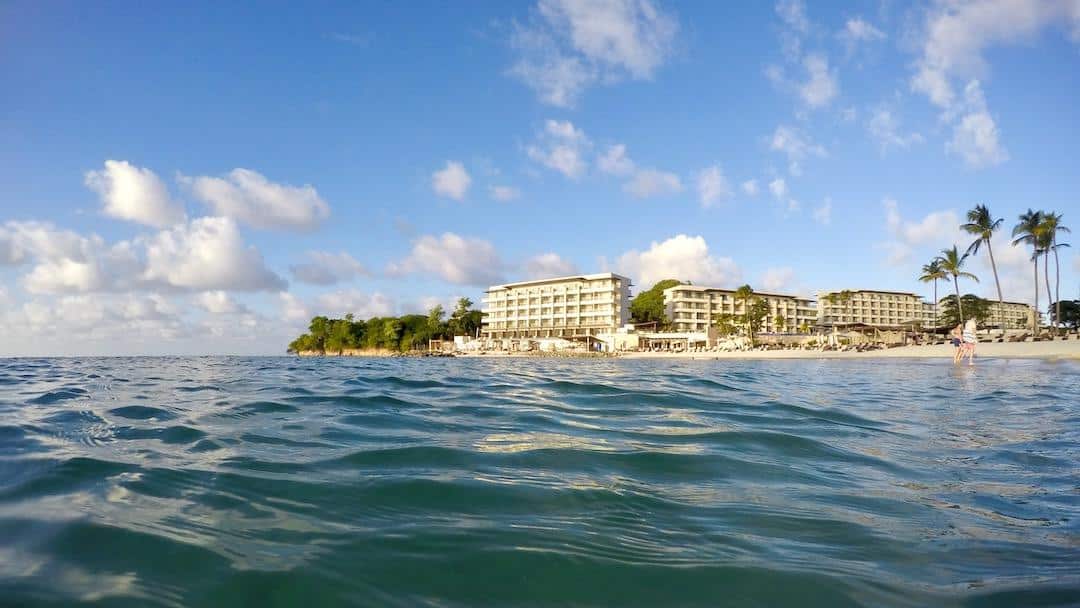 Royalton Saint Lucia on the beach – taken from a kayak. An Autograph Collection All-Inclusive Resort in Gros Islet.
1. Determine Your Trip's Purpose
A simple way to narrow down your options is to think about what your trip is all about. If you're travelling with small children, you should choose a family-friendly resort. Most family-friendly resorts offer kid-friendly amenities such as splash pads and children's pools. In addition, some resorts offer child care during certain hours. If you choose a family-friendly location, your children will enjoy plenty of activities.
Suppose you are on a romantic vacation, such as a honeymoon. In that case, you may benefit from staying at an adults-only resort. Adult-only resorts tend to be quaint and laid back. There will be no children swimming in the pool to disturb your relaxation.
2. Identify Your Preferences
Every resort has different amenities, so you'll need to consider what is most important to you. Select a hotel that has recently undergone a renovation if you want a modern, updated room. If you want to be on the most beautiful part of the beach, choose a resort based on location. If you like to try new foods on vacation, look for a resort that offers several dining options.
The majority of resorts will fulfill your basic needs. You can, however, help break the tie between two great resorts by considering your preferences in advance.
---
Learn more about Mexico and the Caribbean – Paradise Awaits
Check out this luxurious adults-only, all-inclusive resort in Cancun: Hotel RIU Latino Cancun
---
Friendly staff and great service at Pestana Cayo Coco Beach All-Inclusive Resort, Cuba.
3. Consider Your Interests
Do you enjoy staying active on vacation or prefer to just relax by the pool? The answer to this question can help you decide which resort is right for you. When researching options, see what activities the resort offers. Most resorts offer beach and water sports during the day and evening entertainment at night. However, activities vary from resort to resort. So do your research.
Choose an All-Inclusive Resort
Whether celebrating a special occasion or simply looking for a relaxing getaway, an all-inclusive resort is a great option. You will have an unforgettable time no matter which of our preferred all-inclusive resorts you choose. These three tips, however, will simplify your planning process. ⬛
---
Thank you for reading 'Three Tips for Choosing the Best All-Inclusive Resort'. | Hero photo from Shutterstock by license. Other photos were taken by John Zeus.
About Total Advantage Travel & Tours
TICO Licence #4374724