Cuba Experiences: Cuban Music – What Are They Listening to on the Street in Cuba? Buena Vista Social Club It's Not. – Story by Sebastián García.
Cuban music pervades Cuban life from Old Havana's shadowy, balcony-lined alleys to the close quarters of the city bus or guagua. Cubans find a way to transcend daily political and economic struggles through music. In the United States and Canada, this isle has experienced a surge in popularity during the last decade, due in no small part to the tune of the Buena Vista Social Club, a group of veteran Cuban performers brought together by an American producer.
---
Travel to Cuba? Why Cuba?
---
Cuban Music is a Dynamic, Ever-Evolving Sound
Rarely will you hear the Buena Vista Social club as you stroll the weathered stones of Havana? While living in Cuba may sometimes seem static, Cuban music is dynamic, ever-evolving. Cuban popular music is inspired by the modern trends of rap, hip-hop, and techno but still sounds unmistakably Cuban, anchored by the sensual rhythms of the island.
Buena Vista Social Club It's Not
During my four months as a student in Havana, my friend Rusbelt greeted me excitedly with news of a concert that was to take place that Friday at the Teatro Nacional.
"You want to hear some good music?" he enthused. "Outstanding music, way better than Buena Vista Social Club?" How could I refuse?
The concert featured Aceituna sin Hueso (which literally translates to Pitted Olive) and Sintesis (Synthesis), two groups who currently enjoy popularity on the island. We bought our tickets for less than two dollars. The Cuban leadership, to their credit, does an excellent job of making the arts accessible to ordinary people, providing, of course, that the artists conform to the country's socialist ideology.
Teatro Nacional De Cuba, Havana – Cuba Experiences
Lyrics Invoke the Island, the Poverty, and Celebration of Cuban Life
Aceituna sin Hueso opened the show to raucous applause. The group's raven-haired singer, Miriela Moreno, mesmerized her audience with her soaring vocals. My best attempt to describe Acietuna sin Hueso's musical style is Cuban folk music infused with flamenco and Celtic rhythms. But in contrast to the imported sounds, the lyrics invoke the island, the poverty, and the celebration of Cuban life. After the show, I was surprised to find Moreno, sans entourage, in the theatre's lobby, signing autographs and chatting personably with fans.
Sintesis
The headlining act was Sintesis. And, the name of this group describes it perfectly. Although conceived, incredibly, as a prog-rock band in the '70s, Sintesis' style has evolved to blend rock, jazz, and African rhythms with Afro-Cuban religious chants. Lyrics in Spanish, English, and Yoruba contribute to the international vibe. This group brought the audience at the Teatro Nacional to its feet.
"What did you think?" Rustbelt asked as we exited the theatre. "Better than Buena Vista Social Club?" I honestly didn't know how to compare the classic Caribbean style of Buena Vista Social Club with the dynamic new sounds I had just experienced. But in the weeks that followed, I came to appreciate a variety of other contemporary artists, whose gritty and sensual sounds that I will forever associate with my time in Cuba. Far more so than with the music of Buena Vista Social Club.
Sintesis – Cuban Music
Los Van Van
Apart from Acietuna sin Hueso and Sintesis, one of the best groups I discovered is Los Van Van. Los Van Van reinvented Cuban salsa in the '60s and continued innovating in their later incarnations. Juan Formell coined the term "songo" to describe his daring mix of synthesizers and dance beats ranging from Brazilian to rap to meringue.
Cuban Experiences – Salsa Revolutionized the Cuban Music Dance Scene
The sexually charged salsa music of Charanga Habanera revolutionized the Cuban dance scene when it burst forth in the '90s. In '97. Following a sexually explicit television performance, the group was sanctioned for six months by the government. The scandal only increased their popularity. Their aggressive sound resonates with Cuban youth, a generation adrift in time, seemingly without present or future.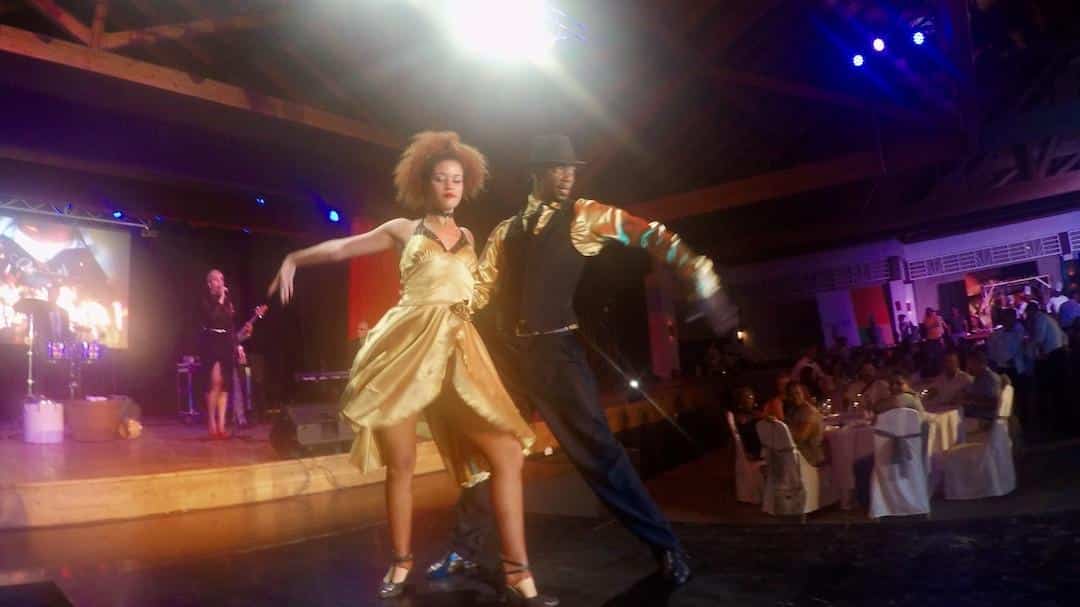 ---
Learn more about our travel specialty in Romance Travel.
---
Orishas – Cuban Experiences
The group is now based in Spain but still captures the mood of Havana and its unique mixture of hedonism and despair. While influenced by U.S. rap and hip hop artists, incorporating the son, guaguancó, and rumba gives them a clearly identifiable Cuban sound.
Reggaetón (Cubanito 20.02)
Another Cuban group that has made hip hop their own is Reggaetón, formerly Cubanito 20.02, called the Beatles of Reggaeton. The reggae and hip hop mix is mainly associated with Daddy Yankee's "Gasolina." But Daddy Yankee sounds insipid compared to Reggaetón, whose hardcore, Latin flavoured rap is true to its reggae roots.
The Queen of Salsa
I can't talk about Cuban music without mentioning the Queen of Salsa, Celia Cruz. While the Cuban government officially banned the late exile's music, it can still be heard echoing through the streets. Although she lived most of her life away from the island, Cruz's songs still capture something essentially Cuban. Anyone who has ever watched the sensual sway of a Cuban beauty walking down the street will instantly understand what Cruz means by "La Negra Tiene Tumbao." "La Guagua" resonates with anyone who has ever dared set foot on a Cuban bus. It's where sweaty bodies are packed together with aggravating, comical, and even erotic results.
LA GUAGUA – CELIA CRUZ – On YouTube
Finding Cuban Music in the United States and Canada
Cuban music is becoming more readily available in the United States and Canada. Look for these releases and more in your independent record store or Internet music retailer:
Aceituna sin Hueso: Marginales.com ('03), Consumir Preferiblemente Antes de… ('05).
Sintesis: Ancestros ('87), Ancestros, Vol. 2 ('92), Orishas ('97), Ancestros, Vol.3 ('05), Habana a Flor de Piel ('01).
Los Van Van: Te Pone la Cabeza Mal ('98), Llego Van Van,('99), ¡Ay Dios! ¡Amparame! (' 96) The Legendary Los Van Van: 30 Years of Cuba's Greatest Dance Band (' 99).
Charanga Habanera: Hey, You, Loca! ('94), Pa' que Se Entere La Habana ('95), Tremendo Delirio('97), Soy Cubano, Soy Popular ('02).
Orishas: A lo Cubano ('00), Emigrante, El Kilo ('05).
Cubanito 20.02: Soy Cubanito ('03), Tócame ('05).
Celia Cruz: Azúcar Negra (93) Mi Vida Es Cantar ('98), Siempre Viviré ('00), El Carnaval de la Vida ('03), Regalo del lma ('03), Exitos Eternos ('03). 🟥
Cuba Experiences – Cuban Music – Story by Sebastián García.
Hero and display photos: Shutterstock by license / John Zeus by permission / Creative Commons by licence.
Total Advantage Travel
Thank you for visiting and reading our blog.
Total Advantage Travel & Tours is a full-service TRAVELSAVERS travel agency. We know how to find you the perfect trip at a great price. Book early and save! 1 800 419 1635