Antigua and Barbuda are a must-visit destination with over 365 beaches, each one as stunning as the other. Here are the top five reasons to put Antigua and Barbuda on your travel dream list.
1. A Romantic Getaway
Antigua and Barbuda are one of the Caribbean's most romantic destinations. The secluded coasts, picturesque sea and gorgeous beaches make it a couple's paradise. Whether you're looking to pop the question or plan a destination wedding, Antigua and Barbuda have something for every kind of romantic.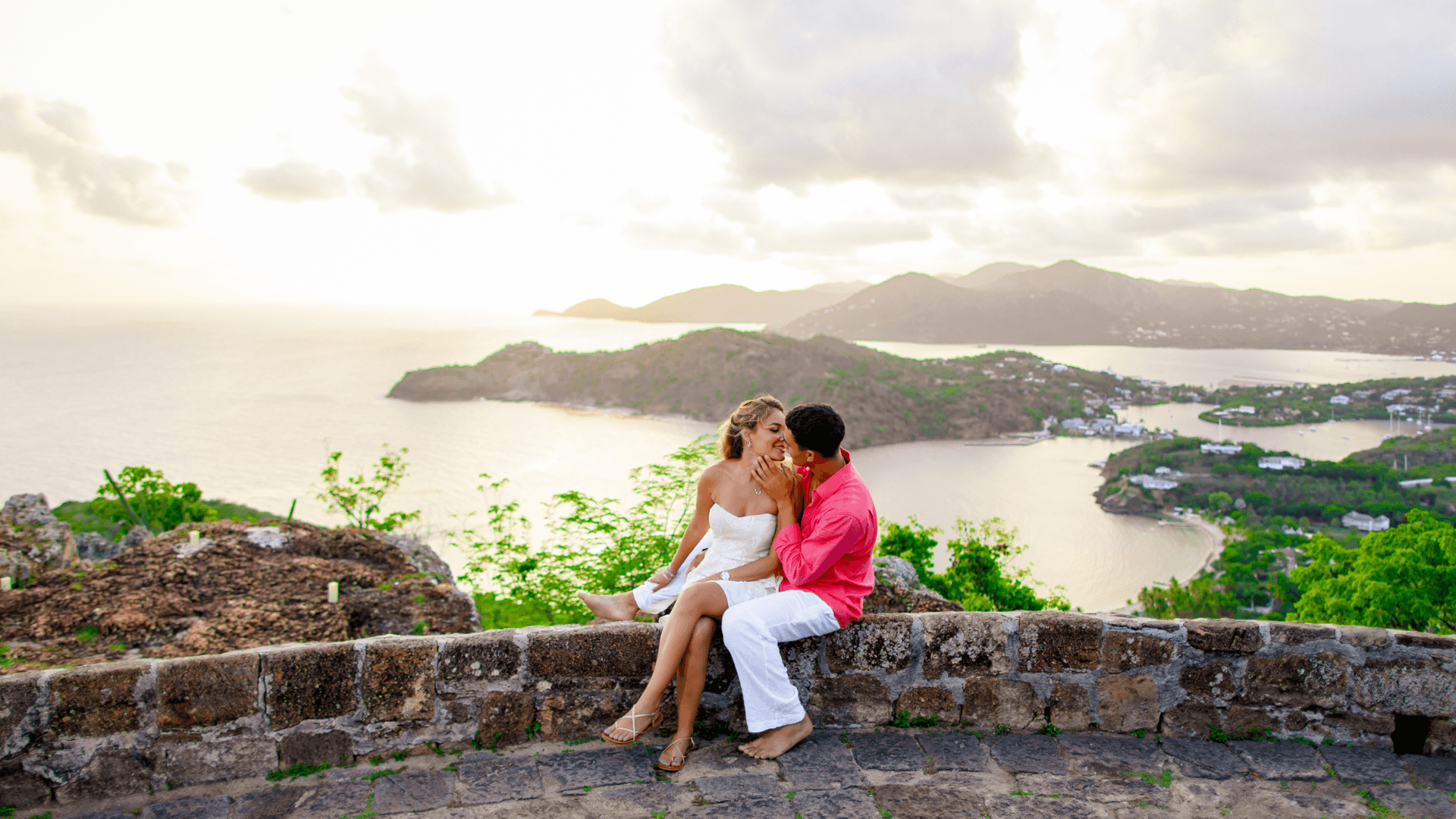 Romance at Shirley Heights Lookout
2. A Wellness Haven
This Caribbean island nation is the perfect place to indulge in some self-care. You can participate in Tai Chi at sunrise, yoga at sunset, hiking tours, scavenger hunts, and attend sustainable cooking and nutrition talks to learn about local ingredients and healthy eating habits.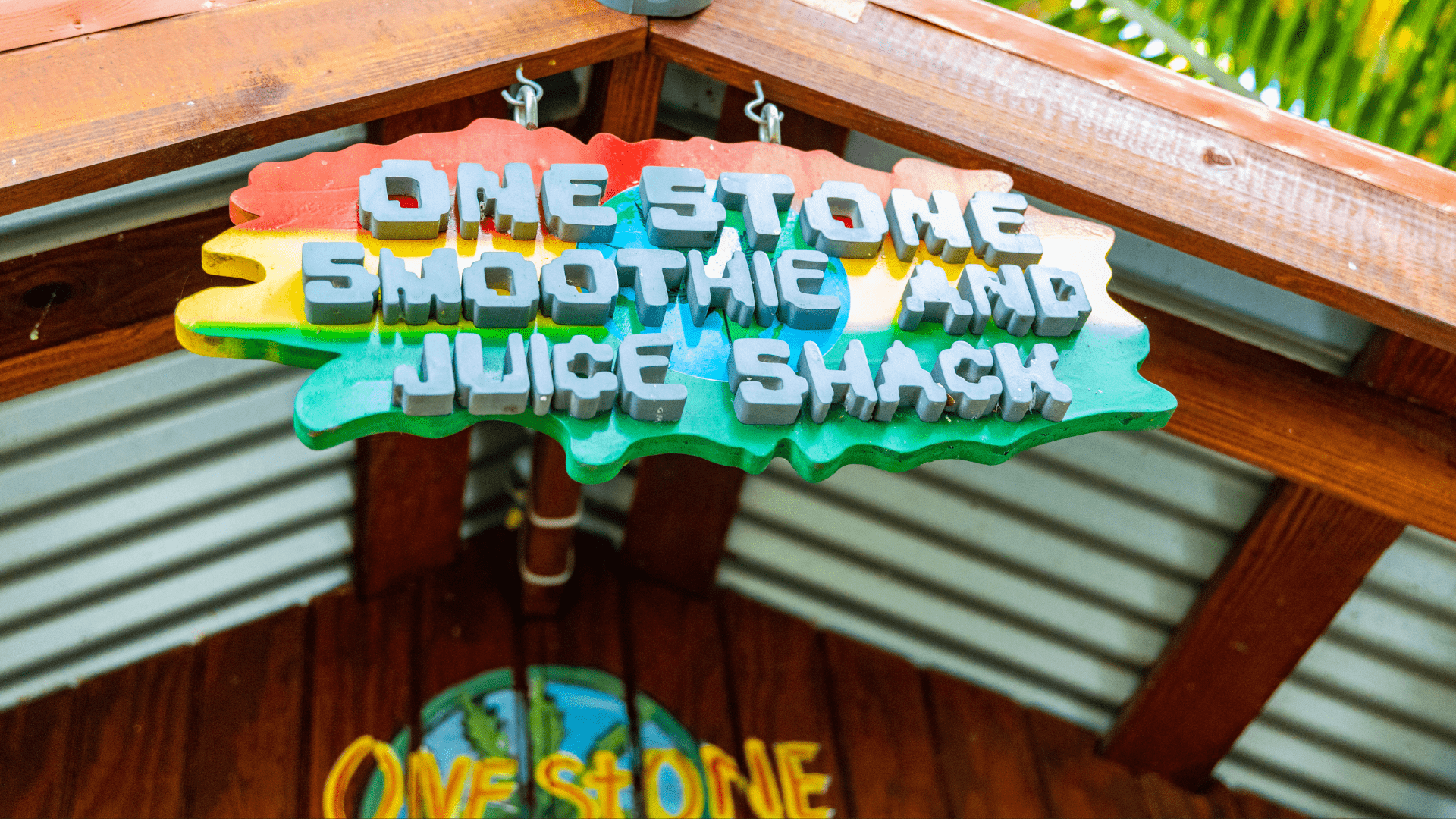 Eat Like a Local – Credit: Watkins Multimedia
3. Rich in Beauty, Culture and History
Antigua and Barbuda are not just about sand and sunshine. They offer a rich cultural and historical experience through landmarks, vibrant towns, and the UNESCO World Heritage Site at the Naval Dockyard. You can also visit one of the largest frigate bird sanctuaries in the Caribbean.
English Harbour
4. Ocean-Bound Adventure
Antigua and Barbuda's mild and sunny weather make it a perfect destination for sailing, especially during Sailing Week in May. The English Harbour is naturally protected and has calm waters perfect for beginners to try their hand at scuba diving, snorkelling, and fishing.
An excited person is getting ready on the dock to go Hobie cat sailing.
5. Customizable Vacation Experience
This Island nation offers a wide range of accommodations to choose from, catering to every type of vacationer. Whether you prefer world-class luxury at resorts, boutique hotels, private villas or intimate historic inns, you're sure to find the perfect accommodation for your dream vacation.
Antiguan Ducana and Saltfish – the national dish (Wadadli Eats)
Antigua and Barbuda. Whatever Your Taste. Whatever Your Pace.
Antigua and Barbuda beckon with their pristine beaches, rich cultural heritage, and abundant opportunities for adventure and relaxation. Whether you're seeking a romantic getaway, a wellness retreat, or an ocean-bound adventure, Antigua and Barbuda have something for everyone. With a wide range of accommodations to choose from, your dream vacation is just waiting to become a reality in this beautiful destination.
At Total Advantage Travel & Tours, we strive to enrich your life by providing exceptional travel experiences, one trip at a time. Whatever your preferences or pace, our team of expert travel agents is here to assist you in planning the perfect trip to Antigua and Barbuda. Don't hesitate to reach out to us for all your travel needs. Contact us today!
---
All photo credits go to The Antigua and Barbuda Tourism Authority.