TravelBrands Winter Getaways instantly save!
TravelBrands Winter Getaways! Book a Trip to Mexico or the Caribbean and Instantly Save up to $150 per booking.
Ready for that perfect TravelBrands winter getaway full of boundless beauty and warm tropical sunshine?
Escape the cold and get back to paradise! So, book your dream stay in
Mexico or the Caribbean
with tons of fantastic vacation packages to choose from. You'll unwind in some of the world's most beautiful beaches and stunning backdrops as you take in the serenity of the natural elements. Certainly, these destinations will leave you wanting more with crystal clear waters, delicious food, and great people.
Book your winter getaway and instantly save up to $150 per booking*. This promotion is only valid on bookings to Mexico and the Caribbean from January 1 – March 31, 2022. And, is applicable on Air & Hotel packages or hotel only bookings with a minimum 7-night consecutive stay for travel January 2 – April 30, 2022.
TravelBrands Winter Getaways | Terms, conditions and restrictions apply. So, pricing, availability, and other details are subject to change. And/ or, apply to US or Canadian residents. Please confirm details and booking information with your travel advisor.
*Save up to $150 per gross booking on Mexico & the Caribbean. This offer is applicable on new Air & Hotel packages or hotel-only with a min. 7 consecutive night stay or longer for bookings made January 1- March 31, 2022, and travel completed by April 30, 2022. Offer is applicable on a minimum spend of $1000 or greater, discount varies based on the total amount of spend at checkout. This offer is not combinable with other promotional code offers and is limited to one promo code used per booking. In addition, the sale is not applicable to group bookings.
Contact your Total Advantage travel advisor for details.
TravelBrands – More Trips & Offers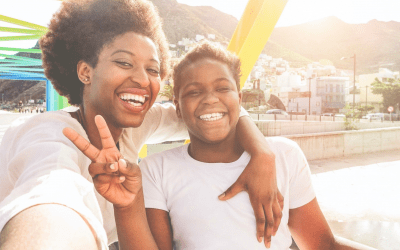 If the last couple of years has taught us anything, sharing quality time with loved ones is the most crucial thing in our lives. Material objects aren't as important as they once were, nor are the nose-to-the-grindstone, 9 to 5 to acquire them.
read more