Home to some of the world's best beaches, Punta Cana is the perfect spot for your next sun and sand getaway. You can choose from world-class all-inclusive Punta Cana resorts lining the coast, whether you're planning a budget-friendly getaway or a luxurious vacation.
Spend your days soaking up the rays along the pristine white-sand shores lining the coast and stroll along the beach for miles. The crystal-clear waters are ideal for snorkelling, where you can swim alongside exotic marine species like sea turtles and parrotfish right off your resort beach. Head out on a catamaran excursion to visit the exotic desert island of Saona Island and spend the day at an exclusive beach club.
Looking for some adventure? Head to Bavaro Adventure Park to try out one of the park's 15 attractions including ziplining, Zorb bubbles, off-roading and a Jurassic World dinosaur park that kids will love. If you're planning a fun-filled getaway with friends or a bachelor/bachelorette party, head to Coco Bongo and watch this famous Caribbean cabaret.
✆ Toronto: (416) 240-7700 | Toll Free North America: 1 (800) 419-1635
DISCOVER PUNTA CANA
Start planning your all-inclusive Punta Cana vacation now! Book your Punta Cana vacation package with our best travel deals including flights and resorts offered by Sunwing. Contact us for last-minute deals and the latest travel offers.
View prices and dates by clicking on the VIEW FLYER button.
Terms & Conditions
Terms, conditions and restrictions apply; pricing, availability, and other details are subject to change and/or apply to Canadian or US residents. Please confirm details and booking information with your Total Advantage travel consultant.
Limited time offer applicable to new bookings while supplies last for select packages and departure dates. All prices above are per person based on double occupancy for 7 nights on all-inclusive vacations (unless otherwise specified). Not combinable with any other promotion or added value. Seats are subject to availability and are capacity controlled. Flights are with Sunwing Airlines and TUI Airways. In-flight service varies by flight time and destination.
The prices shown reflect rates of the day and are subject to change at any time without prior notice. For full booking terms and conditions visit Sunwing.ca. 27 Fasken Drive Toronto. Ont.
Browse More Trips & Deals from our Travel Partners.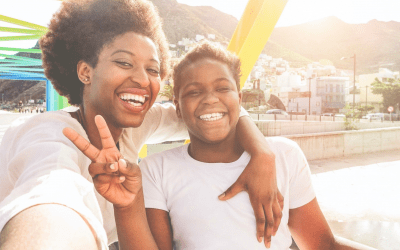 If the last couple of years has taught us anything, sharing quality time with loved ones is the most crucial thing in our lives. Material objects aren't as important as they once were, nor are the nose-to-the-grindstone, 9 to 5 to acquire them.
read more